Flowers are an important part of an Indian wedding. They are used everywhere from stage decoration to the important 'varamala' ceremony where the couple exchange garlands. While flowers are plenty, Indian weddings predominantly use a few types of flowers.
Here are the most popular ones:
Marigold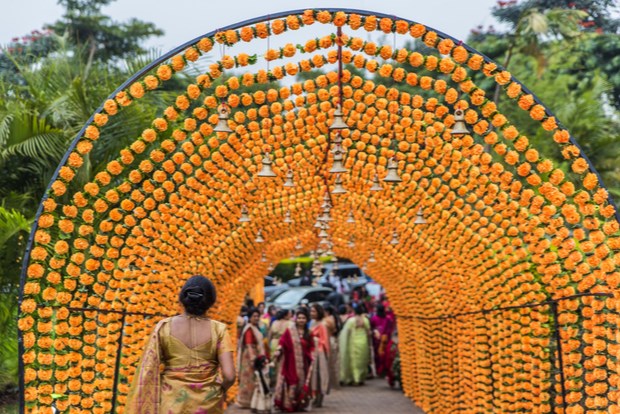 Marigolds are one of the most popular flowers seen at Indian weddings. These bright, orange flowers are used elaborately across India. It signifies prosperity and is said to bring in a lot of positive energy to the event. It is also believed that these flowers are capable of warding off the evil eye. Depending on the theme and your budget, these flowers can be entwined with roses, jasmines etc. as part of the decoration.
Jasmine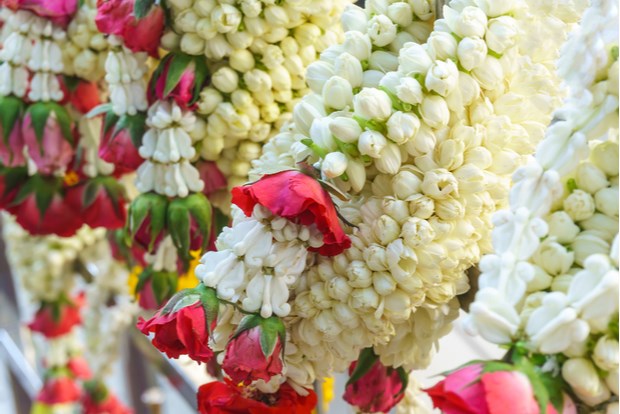 Jasmine flowers are predominantly used for all south Indians weddings. It is considered to be auspicious to use them at the venue and is used in large quantities as decoration, for the 'varmala' ceremony, to adorn the bride's hair etc. This flower also symbolizes purity and is a perfect choice for weddings.
Roses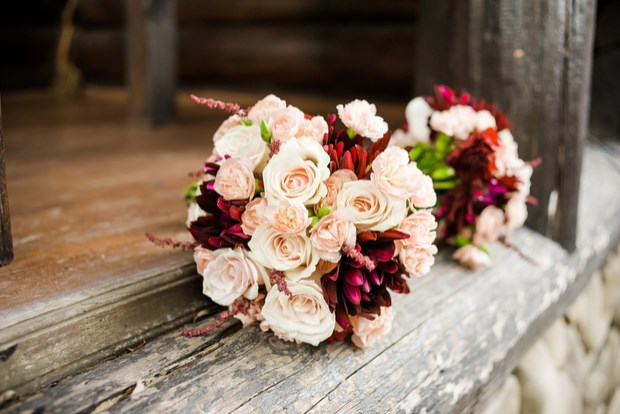 Roses, available in various colors ranging from deep reds to bright yellows, are a staple find at Indian weddings. Florists happily promote these flowers for their ease of availability in India and well as color choices. They can be used for 'mandap' decoration, garlands, car decoration etc. on its own or along with other complimentary flowers.
Tuberose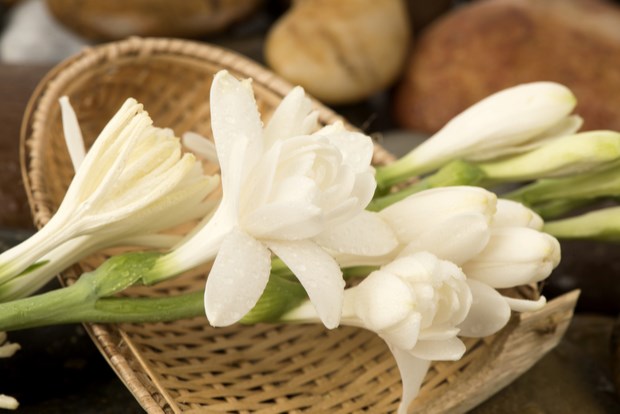 These pristine white flowers are beautiful for decoration when strung together in a bunch. This white flower also signifies purity and is used commonly for stage decoration or strung together with roses to make beautiful garlands.
Lilies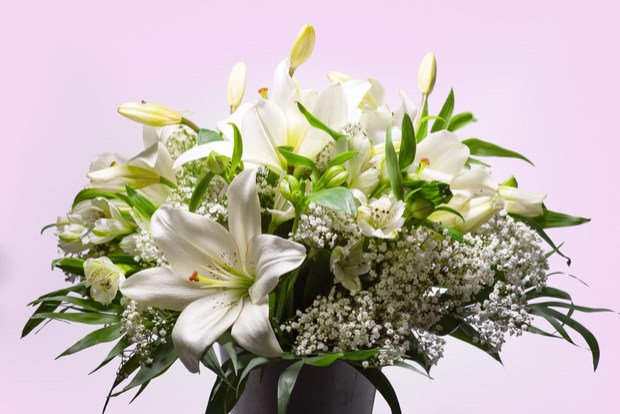 Lilies are considered to be a luxury flower owing to its higher price and lesser availability. However, in the luxury segment of flowers, this is the most easily available flower. They are available in a variety of colors and are frequently used for stage decoration, wedding bouquets, etc.
Orchid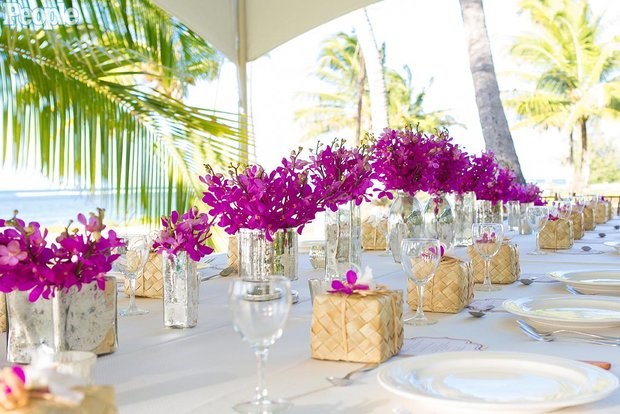 These stunning flowers epitomize luxury and are more expensive than the others. While purple is the most commonly seen color, they are also available in a variety of other colors.
Be it any flower, it is essential to get fresh cuts to bring out the best in the flowers. A good florist would be able to source the best quality from across the country and even imported once according to your budget.