How Did Chennai Beat The Heat In May?
If you are a resident of Chennai, you must have noticed how the temperature rises every summer. June, July and August are the hottest months in the region. June has an average temperature of 36 degrees.
Popular ways Chennaites beat the scorching heat:
Staying indoors – Many people are resorting to staying indoors, especially between 11 a.m and 3 p.m. Unfortunately many people cannot do that. But trying to avoid unnecessary outdoor visits in the heat is a great idea.
Intake of fluids – Increase your total fluid consumption. Set water drinking reminders and make sure you stay hydrated. Enjoy coconut milk and other natural drinks such as Lassi.
Install an AC – This is the easiest and fastest way to control the heat. It also has a positive impact on your health and happiness.
How are Chennaites looking to beat the heat?
The people in Chennai increasingly depend on air-conditioners as a means of respite from the unbearable summer. In 2019, until now (May) 597 people have already been looking for AC dealers in Chennai. A data shows 1356 enquiries on split AC and 240 for windows AC. As many people already have ACs in Chennai, 5840 people requested for various AC related services.
Why people in Chennai are choosing AC to get away from the hot sun?
Chennaites are quite smart about protecting themselves from the summer heat. They know an excellent AC has a very positive impact on well-being. It helps in the following ways:
Maintain optimal temperature – The AC maintains an ideal temperature in your room or surrounding environment. It helps prevent the heat waves from affecting you and increase productivity at home and at work.
Purer air – The filter and the AC vent delivers purified cold air from outside. That is why most hospitals have central air-conditioners. In a chilled environment, the spread of disease is comparatively lower.
Proper sleep – Our tired bodies need a good 8 hours of sleep to be able to function correctly. Sweat and heat are the two leading causes of sleep deprivation. If you have an AC, set a temperature that you are most comfortable in. In no time, you will drift off to sleep and wake up to find your self fresh and rejuvenated.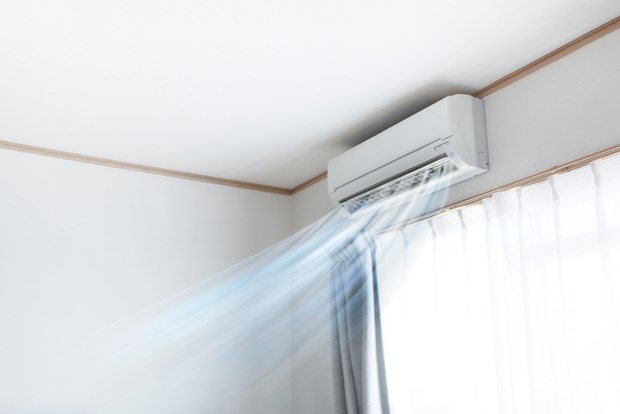 Common AC problems
AC, one of the greatest invention of modern times, is still a machine and may fail you at times. Some of the common AC problems include:
Negligible or insufficient cooling due to decreasing refrigerant
Water leakage and noise problems due to blocked ducts
Tips for maintaining an AC
Most people with an air-conditioner understand the need for proper maintenance. It also prolongs the life of the AC much beyond the warranty period. To keep your AC in the best condition possible, try the following tips:
Clean your air filter often. If you stay in a locality where there is considerable pollution, clean the filter once in two weeks or with lesser pollution clean once a month.
Wash the fins, the drain pipes once a month. If you are using the AC more than 20 hours a day, wash the drain pipes once a week.
Check the level of refrigerant or gas. Insufficient gas can freeze parts of AC leading to water leakage and ultimate motor damage.
Entrust your AC maintenance to the experts. An annual maintenance contract or AMC is perhaps the best way to avoid any AC related problems. An experienced technician will come and inspect your AC from time to time. It helps avert any problem even before it takes place.
The summer months are here. The temperature will be scaling new heights as predicted by the weather department. But don't let the sun get the best of you. Beat the heat as the Chennaites do! Connect with AC dealers and find the best model that suits your living space. Dealers in Chennai, Mumbai, Delhi, Ahmedabad and other Indian cities.