Getting the right Air Conditioner is intimidating if you do not know where to begin. Many AC dealers near you offer deals on windows and split AC models. This blog will help in choosing the best cooling solution for your home.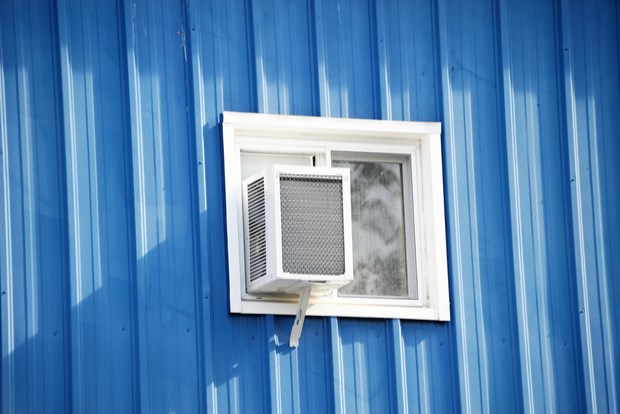 Who should choose a window AC?
If cooling is your primary concern, then windows and split offer similar temperature control options. Window ACs have other advantages that split air conditioner doesn't have. Some of the important features are:
Cheaper in price
Makes less noise
Smaller in size – Occupies less space
Most windows AC offer ambient cooling
Single compact unit occupies less place
Windows AC is perfect for people staying at rented places. Windows AC installation takes over your existing window. Another Air-Conditioner model might require you to drill a hole in the wall, which calls for permission from your landlord.
Best window air-conditioner in India – The top 5 brands to consider are
Hitachi 1 Ton (RAW511KUD) 5 star
O'General AXGT24FHTA Window AC
Carrier Estrella 3 Star Window AC
Lloyd 1.5 Ton (3 Star)
Blue Star 1.1 Ton 5 Star Window Air Conditioner
Voltas 1 Ton 5 Star
Price range – INR 19,999- 44,990 (Price reference www.bestunderr.com and www.themobileindian.com)
Things to consider before getting a windows AC
The Number of windows in a room – If you have one window, drop the idea of getting a window AC. Consider windows AC if you have enough number of windows.
The Placement Direction – Avoid east facing windows. When the temperature soars, the direct sunlight may damage the outside unit of the AC.
Room size – Larger the room, higher the tonnage of AC. A standard bedroom of 120sq feet would need a 1 ton AC. But if the room has two or more people, consider getting an AC of a higher tonnage. If you have pets sharing the cooling area, then greater tons would be ideal. A window AC cools up to a large area with the appropriate coverage.
Brackets and sealing – When getting windows air-conditioner, get suitable brackets. It must support the weight of the AC. After installation, don't forget to seal the open spaces around the window.
Stabilizer – If your locality is free from power cuts, you may not need a stabilizer. Getting a stabilizer prolongs the life of your AC by maintaining a stable current flow.
Special feature – Some windows AC can offer relief by fan mode. If your city does not suffer from extremely high heat, consider getting an AC which has appropriate fan mode.
Recommended servicing and maintenance – Regularly maintain and service your air-conditioner to ensure efficient energy consumption and perfect cooling. Depending on your locality you have to clean the AC at regular intervals. You can remove the filter where all the dust gets accumulated for cleaning. If you are unsure, ask your AC dealer to send a service staff. Also, be sure to check the status of the refrigerant gas. Refill as and when required. Keeping the AC clean enhances its utility. It is ideal to get an annual servicing contract.
Latest features of windows AC – Every day the makers of air-conditioners are coming up with new techniques and innovations to give us the best cooling solution. Some of the most recent innovations in window AC include
Mechanisms that drive away mosquito
Eco-friendly refrigerant (R410A)
De-humidifier
LCD wireless remote-controller
Inverter technology for greatest power saving
Due to the latest innovation and technology, Window AC is making a big comeback. The window AC is smart and compact. Get yourself the perfect windows AC today with the help of the best AC dealers in the city.
Get in touch with reliable AC dealers in top cities:
AC dealers in Kolkata AC dealers in Bangalore AC dealers in Mumbai