Creativity will be one of the most sought-after job skill sets in the future years to come. Most of the designers use all the adobe's collection such as Photoshop, Illustrators, InDesign, etc. With the new updates, Adobe has tried to refine the usage of the existing tools in the world of design and photography.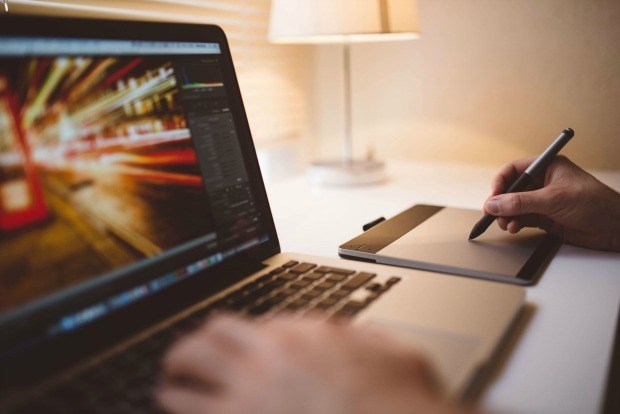 Here are the five best features amongst all the collection:
1. Match Font in Photoshop
In Adobe Max, the nifty new font recognition technology was introduced which makes it easier to identify fonts in posters, stamps, pictures, and in many other places. Adobe Creative Cloud uses Match Font feature which scans an image, recognises the text within the image, and then identifies matching or similar fonts based on fonts you have access to. Select the particular area of the image containing the text and choose Match Font under the Type option. Photoshop then lists out fonts similar to the one you have selected.
2. Content-Aware Crop in Photoshop
While cropping or creating any design, the edges might not be filled with the same colour or doesn't have a smooth finish. To automatically fill in the edges of a cropped image with matching content, Photoshop's Content-Aware Crop tool is used. When you rotate or expand a canvas beyond its original boundaries, this features fills in the edges of your image. Hence, the image looks perfect!
3. Repeat grid in Adobe XD
A particular set of elements in the design might be repeated several times in the grid. The repeat grid feature in Adobe XD makes this work very quick and easy. This feature allows you to make more accurate, realistic design solutions by letting you drag content, either a text file or even images, into a repeat grid. The elements will appear in all the grid cells automatically.
4. Gesture-based object drawing in Adobe Comp CC
A simple design with natural drawing elements will be converted into objects using Adobe Comp CC. It transforms the design into graphics and layout. For instance, if you are drawing a large rectangle in the background using this software, then it will convert these gestures into complete objects as you draw which gives more artistic feature.
5. Typekit in Adobe Comp CC
Are you looking for using different fonts which can be used on your website? In Adobe Comp CC, a feature named Typekit gives instant access to a wide library that you can sync with your desktop and use in any app, too. It is more convenient and easy to use in different devices such as a computer, tablet and mobile. It's by far the easiest way to install custom fonts on mobile devices.
These are some of the interesting features available in Adobe CC. If you would like to learn this software, find the best Adobe Online Training and learn from anywhere in the world.