When business starts progressing, it is always best to keep a track on 'Social Media'; it is the only tool in elevating the standard of the business. Every small enterprise needs a backbone in marketing their business, so what is the unique way to handle it with something different, yet powerful? Well, though there are ample of softwares burgeoning every day, Photoshop is one essential gizmo for effective reach. Usually, photographers and graphic designers make us of this software for color editing, remodeling, lighting effects, backdrop overlay etc.
What it has to do with business?
When this small software can morph 'Miley Cyrus' face with yours, don't you think it can do the magic! Every business needs marketing and if it is added with Photoshop effect, few years down the lane, you are the king. Recruiting a person who has a complete know-how in Photoshop will help in SM promotion. Getting to know the benefits can give a wider idea on what it is all about!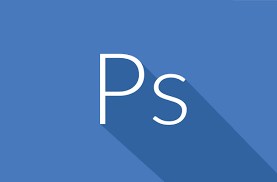 -'When photograph is the pillar in driving sales, your product is the brick in building it'. So when a product photograph is fine tuned in its color, tone, lights and shape, it looks effective more than the original. It looks eye-catching, which makes it to stand out of the throng.
-Photoshop is also an engaging tool for website designing and helps in enhancing the look of your site. It is the most important factor in letting customers to understand more about the business goal. Making it creative, unique, communicable and eye appealing is what that the software does.
-It also saves cost. Instead of outsourcing the signs, stickers, brochures and pamphlets you can train your employees in teaching Photoshop. If you own an in-house person, you can set laid-back in working the design prior and making the desired outcome picture perfect.
-Every single effort of your business journey should reach the target audience on-time and the one platform is social media. If it's expressed as a mere content, will it reach all class of audience? Definitely not, hence you need an art to beautify the text or modify the textual effect. Thus the role of Photoshop comes into play.
Potent business reaches the target market but it definitely needs a creative platform. Photoshop is the only tool to uplift the creative corner in making the business to reach in an effective manner.
Image: Net