Software testing is an essential segment that comes under the software developmental cycle. There are different segments in testing software using tools and that helps in enhancing the productivity of the business. Here are some of the best advantages that a business could obtain using a Software Testing.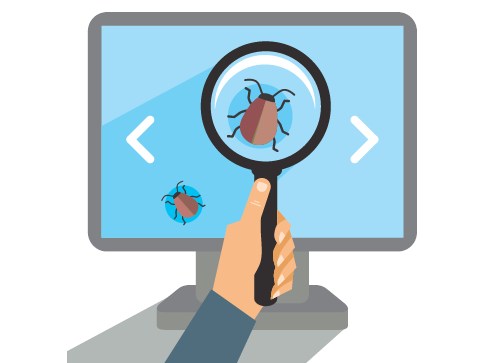 Unique way to detect errors in the software
Listed below are the pros of conducting software testing:
-Estimate time and other resources for early product planning
-Product viability is the key benefit of conducting a software testing
-Instant feedback on the product review can be obtained. The testers will tell whether the product plan is testable
-Identify new viruses in the software and helps in removing it at the testing stage
-Efficient testing that reduces the time of testing through automated testing process that is a step advanced than the manual testing. It can help to produce higher ROI
-Testers go through pre-recorded instructions and will reduce the errors in the software
-They comply with testing protocols and latest security programs that helps in analyzing the software in-depth and thus builds the ability of the software to perform to current trends
-Any errors in the software program can also be eliminated prior before the product is scheduled to build on the software platform
Any new software developed has to be tested for quality and then it will determine the efficiency of the software. This will enhance the business stand and thus will help new software developers in increasing the programming level devoid of any bugs. It can also endow the product planning phase with an uplift that will scale up the success rate of the business.
As product remains the ultimate goal to attain the target projects, educating the employees with Software Testing and Training will benefit a lot!
Source : Net
Image Source: Bigboxx.com