6 Futuristic Architectural Designs To Look Out For!
Architecture is an art and science that deals with designing and constructing structures. There are hundreds of buildings across the world which has captured our hearts with its stunning looks and complexity of design. In this quest to create some marvellous pieces of art, some of these architects have created extremely futuristic designs which are in fact jaw-dropping! Futuristic architecture is known for its dynamic lines that suggest speed and motion.
Here are some such innovative designs which are sure to inspire you!
Gardens by the bay, Singapore
This functioning nature park consists of 3 water facing gardens that has been attracting thousands of tourists from when it was unveiled in 2012. This futuristic garden was constructed with the intention of converting Singapore from merely a garden city to a city in a garden! The garden encompasses a super tree grove which has tree like structures that provide shade during the day and comes alive at night.
Khan Shatyr, Kazakhstan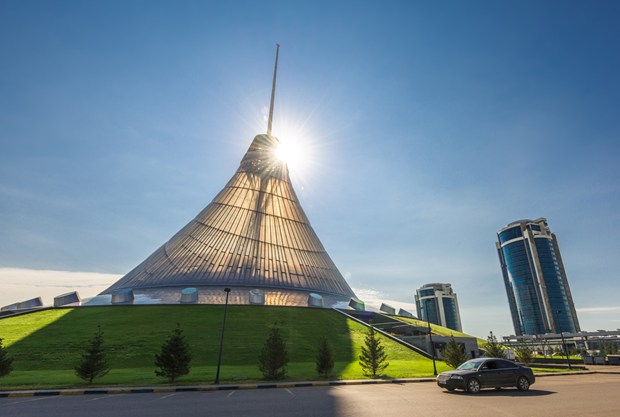 This giant transparent tent is situated in Astana, the Capital of Kazakhstan. Built in the lines of neo futuristic architecture this structure was unveiled by the president of Kazakhstan in 2006. This structure, that has enough space inside to fit 10 football stadiums, is now functioning as shopping and entertainment center.
Dragonfly, New York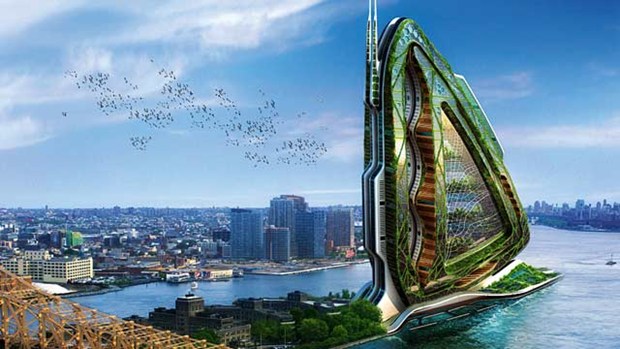 Design envisioned by the legendary Vincent Cellebaut, this structure is estimated to be 132 storied structure. The structure was designed with the idea of creating a vertical house farm along with some office spaces and other common social centers. The construction of this magnificent structure is still on hold, but the concept is surely appealing!
Crescent moon, Dubai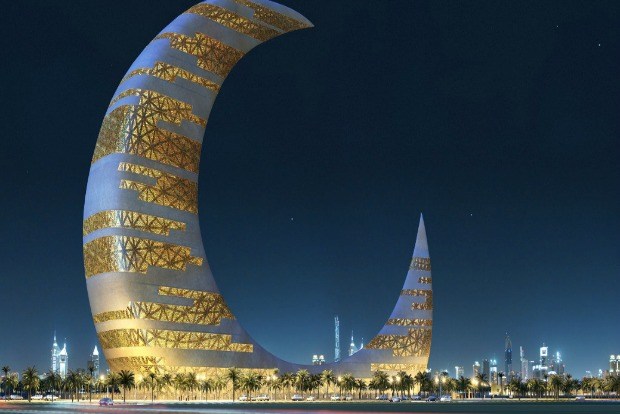 Home to the tallest skyscraper in the world, Burj khalifa and the spectacular artificial islands, The Palm, Dubai, has now come up yet another futuristic design concept. The crescent moon tower is expected to be constructed in the Za'abeel Park to represent the modern aspects of Dubai. This structure, if realized, is expected to have a library, conference facilities, restaurants etc.
Cobra Towers, Kuwait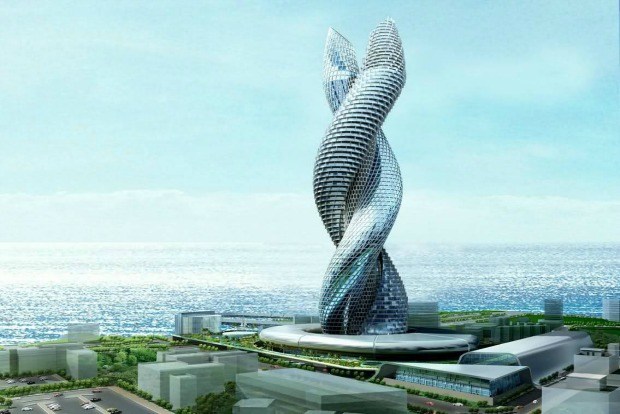 The design and construction of this structure is a hot topic of discussion amongst art enthusiasts and architects. Expected to be constructed in Kuwait, this structure would be 1KM tall. There have been arguments on the smooth operation of elevators in this 'twisted' building.
Sunrise Kempinski Hotel, Beijing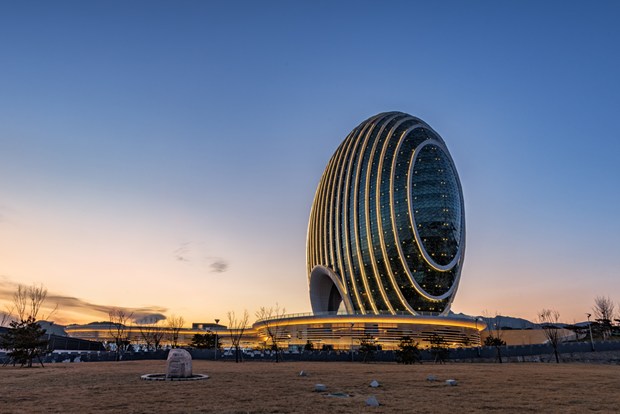 This hotel, built with the concept of a rising sun, is designed to symbolise harmony, unity and infinity. The main entrance is made to look like the mouth of a fish. The exterior is covered in glass panels, with the top portion arranged in such a way that it reflects the colour of the sky!
There more such ambitious projects in the pipeline which might continue to inspire us further. Even though many of these designs might just seem like a dream to us, a good architect would be able to take inspiration from these creations to construct something that is practical and creative! Hire the services of the best in the industry to create a masterpiece home or even an office!