Perfect fittings and fixtures for your bathroom
Today's bathrooms are developing into a spa-corner with that contemporary look and feel. To match up with the current trends, your bathroom should carry the aesthetic element in it. It is essential to give more importance to space as it adds freshness and exquisite look to the interiors of the bathroom. The next element is the Bathroom Fixtures and Fittings that makes a complete bathroom décor. Before choosing the accessories, it is important to look on the size, style, shape and choice of accessories you choose.
For that elegant finish, here are some perfect must-have fittings that make your bathroom look 'dazzling'.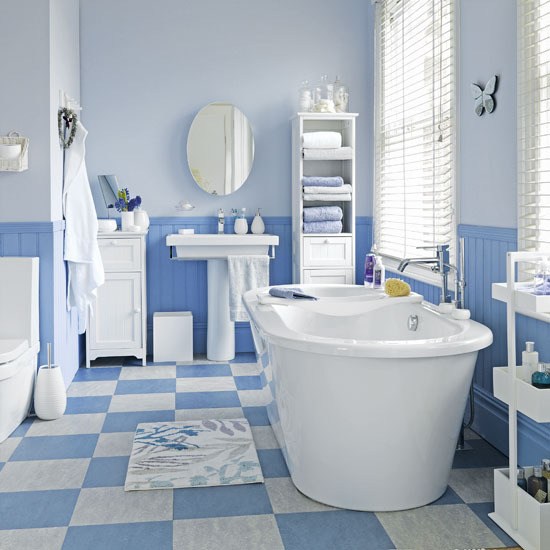 -Faucets
All the faucets that you choose right for your sink, bathtub or showerhead should carry the following test, before it gets finalized.
-It should look good against the fixtures and countertops
-Check whether it tones with the cabinet and doors
-Goes with the lighting and other accessories affixed in the bathroom
-Check for the finishes and then opt for the right faucet that suits your budget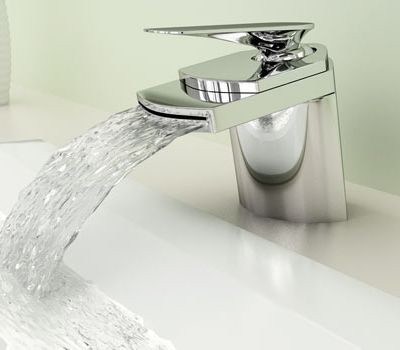 -Bathtubs
Not all the bathroom is spacious to affix a bathtub. Some doesn't like to own a bathtub that barricades the passage. Where has, some are interested to take a long, laid-back and soothing bath in a bathtub that bestows a massage with flashing lights. For them, a bathtub is needed to bliss them with that perfect bath. Technology has come up these new innovations:
-Insulated bathtubs to maintain the warmness in the tub for a longer time
-Chromotherapy to bring in colored lights that enhances the mood
-Sound vibrations by acoustic systems that give out music
-Using surround-sound effect, you can plug in an iPod or computer and play the music by relaxing your head on the pillow designed and affixed along with the tub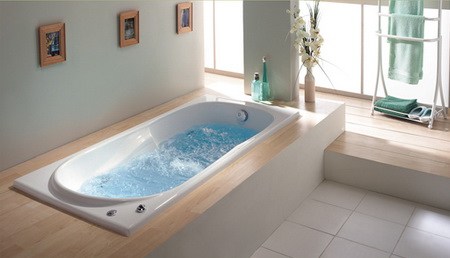 -Lavatories
Toilets and bidets both carry the same functionality, but with modern techniques several new innovations are incorporated that not only gives a luxurious look. Before buying a habitual two-piece toilet or a wall hung one, it is essential to make sure whether it has WaterSense Label. These kinds of labeled toilets will consume minimum of 20% less water and has a high performance.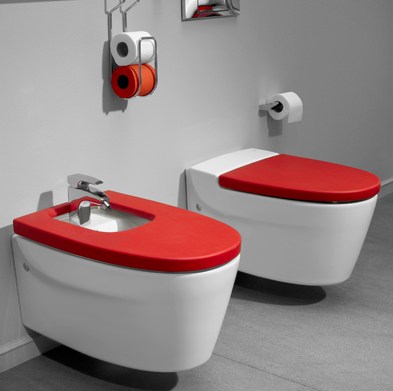 -Shower
Showerheads are more attractive, yet important fixture of your bathroom. Some are used to simply spray water, which is the basic used shower model from the olden days. If you want to opt for the contemporary ones then go for the showers that massage, throb and mist to make you feel the real bathing experience. Some also comes with handheld attachments and a combo can also come along with the bathroom fixtures.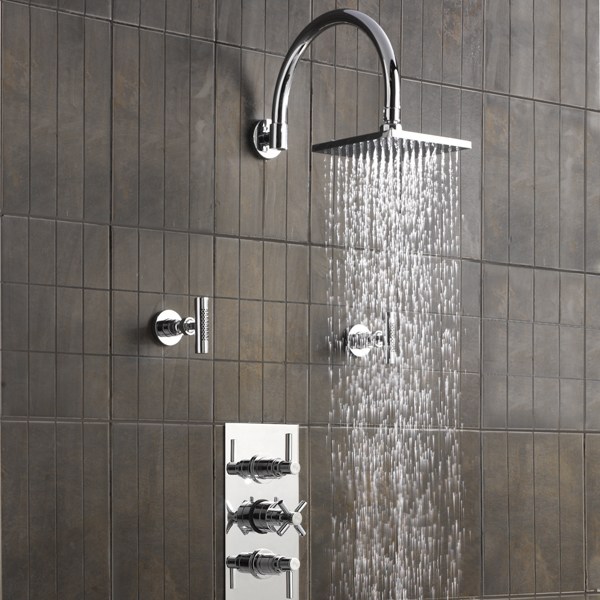 There are several fittings and fixtures required while you revamp your bathroom. So get a quick idea on them and start choosing your desired accessories.
Source & Image: Net