What you should consider before remodelling your bathroom
In this blog, I give you tips on remodelling your bathroom without having to spend a bomb!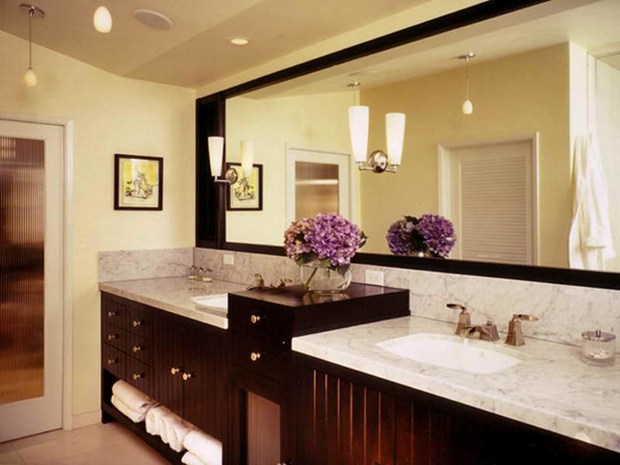 Source: fortikur.com
Good planning is crucial to overcoming even the most minor of flaws. Here are some common mistakes made while planning a bathroom:
Not making provision for sufficient natural light to enter
Compromising on the quality of water proofing
Using glossy tiles and polished stone flooring (both of which are slippery and therefore, dangerous)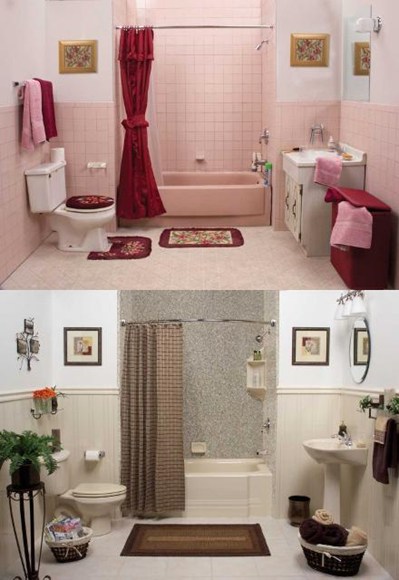 Source: granitetransformations.com
Remodelling majorly involves changing wall colour, tiles, fixtures, flooring and lighting. Here are some points to keep in mind before you begin.
The replacement of tiles depends on your budget. If you're planning complete remodelling, think of installing anti-skid tiles.
If your budget is tight, talk to a professional and get cracked tiles fixed.
If you want to update your bathroom's style and make it a tad more modern, all you need to do is introduce the odd boldly-patterned, brightly-coloured tile between your regular tiles. This will drastically change the look of the space without draining your wallet.
Dark colours are a no-no; go with white, cream and beige. If you find neutral colours boring, opt for steel, lemon, mint, turquoise, grape, sky blue or gold.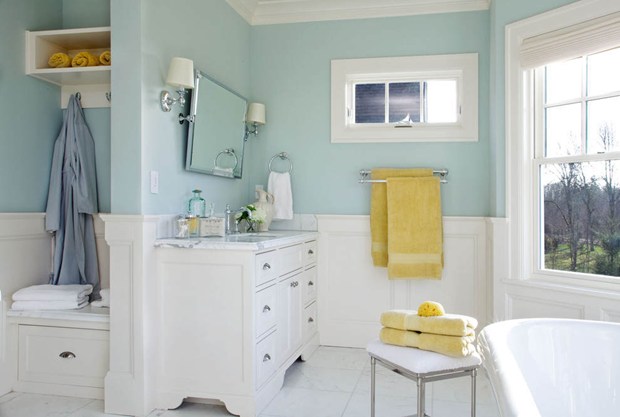 Source: baixingstatic.com
Replace old door handles and faucets with trendy ones. Repaint cabinets and change closets. If you have an old, big geyser, don't hesitate to dispose it. Pick a smaller geyser that matches the other elements in your bathroom. Brands like Hindware, Cera, Parryware, Kohler and Jaquar offer a great range of sanitary ware.
The right lighting can instantly spruce up your bathroom. If you have a spacious bathroom with a high ceiling, install chandeliers. If not, opt for recessed lighting.
The lighting shouldn't be too harsh. Invest in a dimmer switch to adjust the brightness as per your requirement and mood.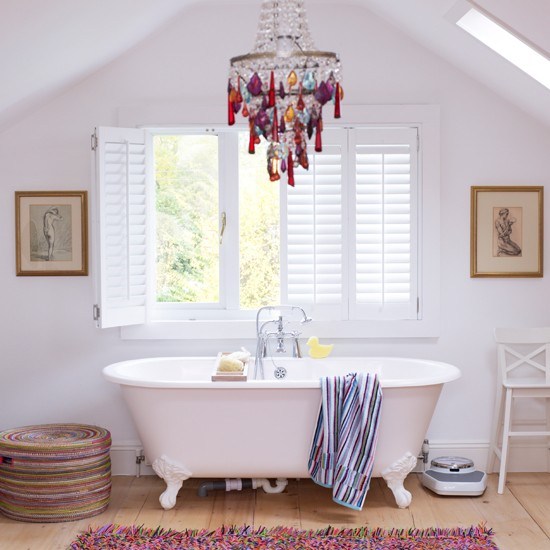 Source: blogspot
Accessories add character to any space. Click on this link http://homeneeds.sulekha.com/upgrade-your-bathroom-this summer_616528_blog for interesting ideas on accessorising your bathroom.
Here's what you can do to create the illusion of space:
Install large mirrors to make the room appear bigger than it is.
If you have a bathtub, replace it with a shower cubicle.
Cut down on accessories that sticks out, such as hanging shelves.
Try installing sky lights on your ceiling (only if you live in an individual house).
Transparent shower doors look elegant and will make the room seem more spacious.
What did you think of these tips?