Your Guide To Getting The Trendiest Bathroom In Town
'If listening to music and contemplating about life while taking a shower' sounds like something you do often, then it is evident that you are someone who spends a good amount of time in the bathroom. If you have a passion for the latest trends in interior design and are looking to revamp your favourite – the bathroom, then it is essential to keep a check on the design pallet right now.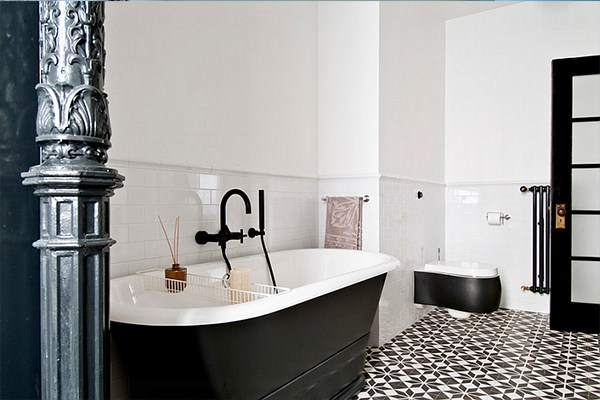 So here are some of the current styles that are sure to make your bathroom – a 'flauntable' one:
1. Roman Whites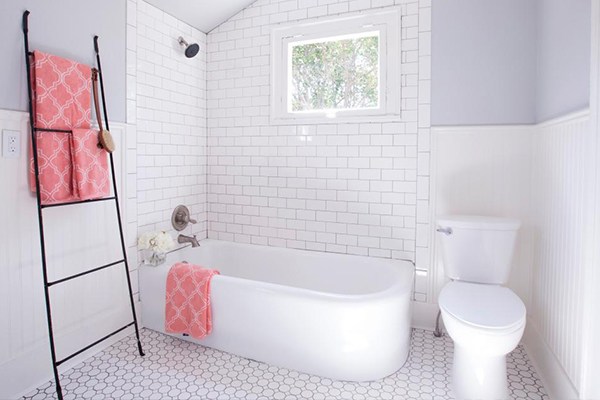 An easy way to transport yourself to the beautiful era of the 1700s is to model your bathroom to resemble the Roman baths. A trend that is all-the-rage right now is a complete white marble set-up bathroom. Though maintaining this might be tricky work, the aesthetics is definitely worth the price to pay. To add a touch of colour, ensure the bath wear is a mix of pastel shades and strong colours.
2. Whacky Tiled Flooring: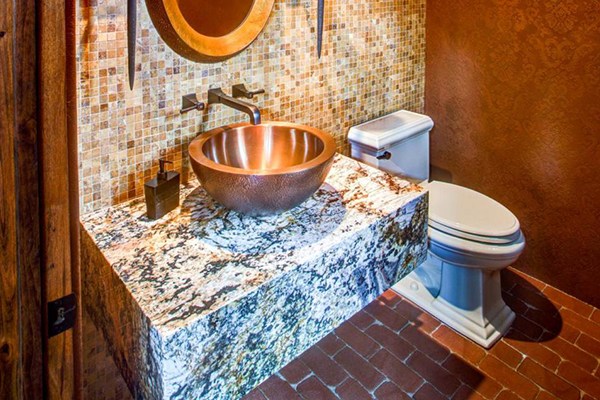 A way to really step up the design game without being over the top is to play with the flooring of the bathroom. Go for bold colours like maroon or navy blue tiles to make it stand out. For an alternative, check out textured tiles or pebbled tiles, to add some uniqueness while still maintaining the finesse in the overall look.
3. Restroom not Bathroom: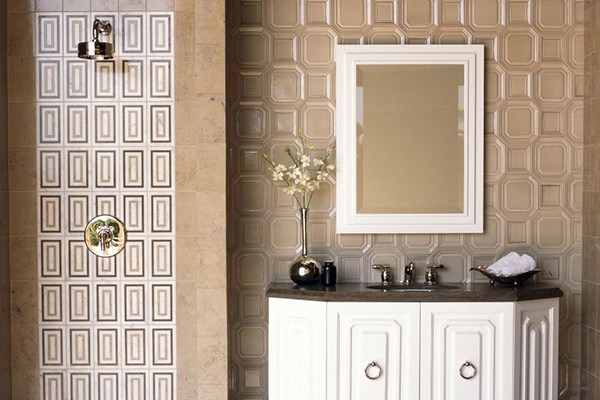 The latest trend has been to emphasise solely on the aesthetic appearance of the bathroom, making it more than just a room of functionalities, thereby making it – a Restroom. To achieve this go for elegantly designed mirrors, basins, and shower consoles. To take it up a notch install in a Bidet, and then bathroom will look nothing short of elite.
4. Utility is King: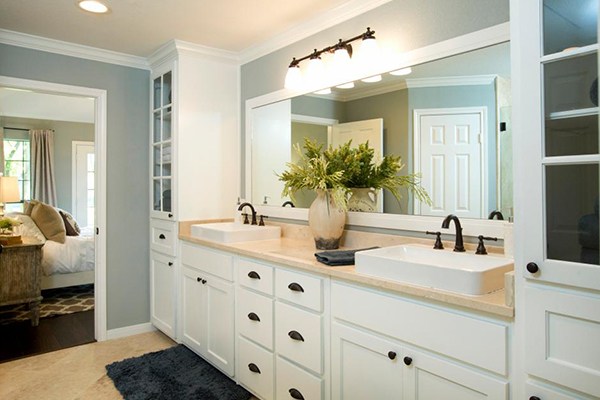 A style that is the complete opposite to the one above, functionality is given most preference in this trend. For those who love a clutter-free bathroom, this style is the one to go for. With multi-compartmental shelves that tuck away all the toiletries out of visibility and practical fixtures, this bathroom is definitely one that sticks to the bare necessities look.
5. Mediterranean Vibes: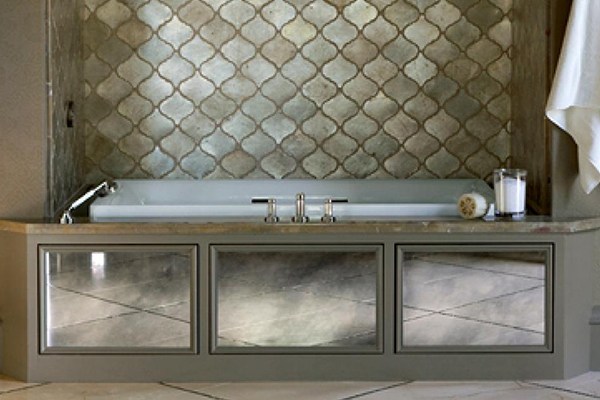 Something that is picking up in popularity very quickly is the use of Mediterranean –inspired fixtures and designs. ­­­­­Rustic and bronzed in appearance, these bathroom designs look like their straight out of the ancient city of Istanbul. For standing out further, mix up this artistry with some modern amenities and you have yourself the perfect visual combination.
6. Musical Medley: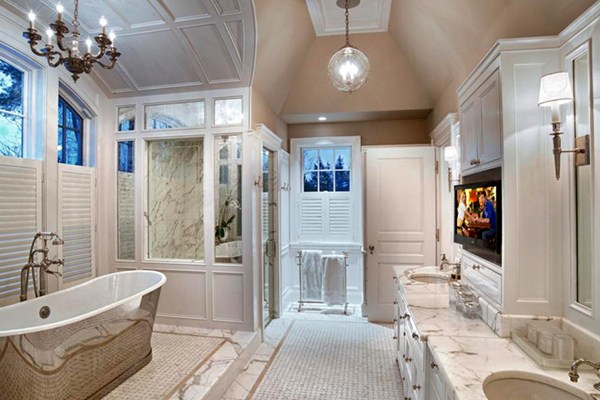 If your showers and baths are incomplete without some music then this trend is right up your street! A media and music console that is waterproof and attached to your shower console will be your perfect bathroom companion if you like nodding along to some rhythm. This is perfect for those who almost treat the bathroom as a lounge too since the console with the best music is just an arm's reach away.
7. Lusciously Green: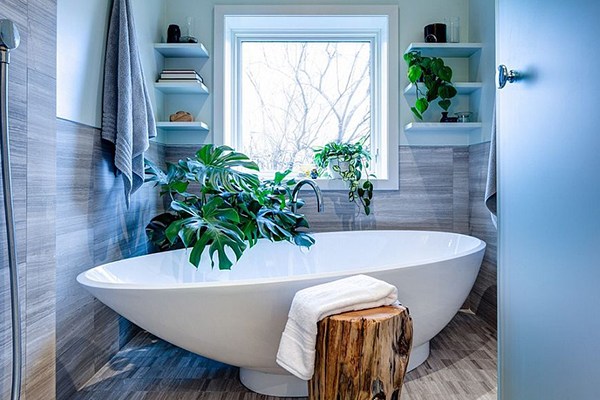 A perfect fad for combating the bathroom odour, adding some green plants to your simple bathroom can instantly lift the bathroom's appearance and scent manifold. The best way to play out this trend is by pairing these luscious green plants with some simple pastel shaded interiors. To add something more than a visual element is by opting for perfumed flower plants than just plain green ones.
Some may think investing in bathroom interiors is pointless since not many will see it. But in reality, a home's interior design is considered complete only when the bathroom is also given equal importance. Although these design trends are brilliant ideas, they may be difficult to execute without Professional help. So hire a Professional Interior Designer and live out your dreams of having a classy and trendy bathroom!