Over the years, most of us would have figured out a look for ourselves which defines us. Be it nerdy glasses and curly hair or jet black hair and bushy eyebrows, these features of ours might be a striking part of our individuality. It is common to go through crossroads where a change in our appearance is what we yearn for the most. However subtle, these changes usually result in a sense of excitement that change always brings with it.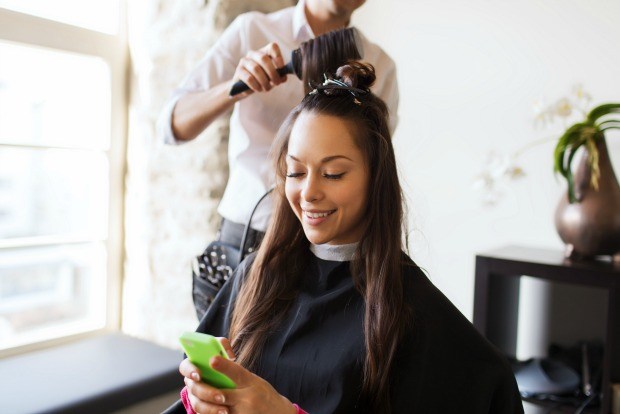 Here are 4 services from your neighbourhood beauty parlour that can give you an instant makeover!
Add streaks of colour to your mane
Hair is one of the most prominent of our features that has the capability to change ones appearance in no time. If you have been sporting your solid black hair for the longest, maybe you can consider a touch of colour to it through streaking. Burgundy and red are flattering and eye catchy, while a chocolate brown can be opted by the less daring.
Get a short bob
If you have been the Rapunzel of your group so far, give everyone a pleasant shock by going for a short pixie cut a smart bob. Not only will this take away years from yourself, it would also give you a new sense of weightlessness! On the contrary, if you've always been sporting short hair all along, these parlours have hair extensions and fake bangs that would change your appearance instantly. From Mohawks to crew cuts, even men have plenty of options to choose from for their hair makeovers!
Go radical with piercings
Piercings have the ability to give you an edgy look or a feminine feel depending on where you get the piercings. While a nose pin is an elegant addition for girls, for a more edgy feel, you can try one on your neck. Though not in trend now, men can also choose to do these piercings depending on how radical they are feeling at the moment!
Give your hair a new look
No curly haired person would have left a parlour without hearing the words, "why don't you straighten your hair?" shot at them at least once! While it might seem like an invasion into your private space at that time, for a change in your appearance, there is nothing more effective than straightening your hair or getting a perm. By taming your unruly curls or by twisting up your poker straight locks, you would get a transformation like never before!
A monthly parlour visit has become a part of the grooming routine of most people now. While a basic hair cut or trim, waxing, and threading are the commonly used services, the beauty conscious Indians are now seen to be doing regular facials and hair spas as well. Regardless of whether you have your basic grooming in mind or you are looking for a complete transformation, we have plenty of beauty parlours, even with international standards, now in our country! Choose one that suits your budget and go ahead and experience a transformation!