Management studies is one of the most popular course taken up by students across the globe. It is particularly popular in India, with management courses available at both graduate and post graduate levels. Doing an MBA (Master of Business Administration) or PGDM (Post Graduate Diploma in Management) allows you to branch out into other fields such as HR, marketing or finance even after specialising in a totally different area in your graduation. This is another appealing aspect for considering a post-graduation degree in management. With the increasing demand to get into some of the most prestigious colleges across the world, the entrance exams have also become more in number and more competitive.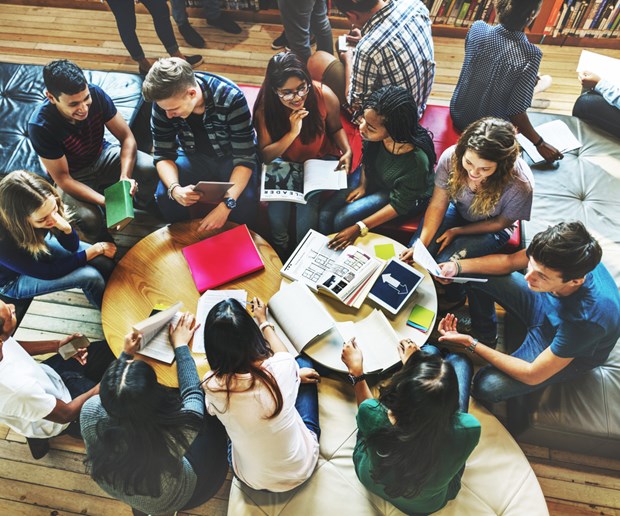 Of the lot, here are some of the most popular entrance examinations for a B-School aspirant!
CAT
CAT, or the Common Aptitude Test, is an entrance examination conducted by the Indian Institute of Management (IIM). This digital test has over 2 lakh aspirants appearing for it on a yearly basis. CAT scores are also accepted by various other management institutes in India other than the IIMs. The entrance examination mainly looks into the quantitative aptitude, data interpretation, logical reasoning and verbal and reading comprehension of the student.
XAT
This is a popular management entrance examination whose score is accepted in over 100 management schools across India. Conducted by the Xavier School of Management (XLRI), Xavier Aptitude Test (XAT) includes questions on quantitative ability, English language skills, logical reasoning, decision making, GK, and essay as part of the examination structure.
SNAP
Symbiosis National Aptitude Test (SNAP) conducted by the Symbiosis International University is the entrance examination for the MBA programs offered by the various institutes under this university. The examination mainly tests the aspirants for their knowledge in English, quantitative knowledge, data interpretation & data sufficiency, current affairs, analytical and logical Reasoning.
GMAT
Popular for being accepted worldwide, Graduate Management Aptitude Test (GMAT) checks the analytical, written, quantitative and verbal skills of management aspirants. This examination is a computer adaptive test where the questions are provided based on how well you answer the previous questions. The difficulty level of your questions are also going to be based on how well you answer your previous questions. More than measuring the candidates' intelligence, this test aims at ascertaining if they possess any skills required for real world business.
MAT
Conducted by the All India Management Association (AIMA), the scores of this entrance examination is accepted in over 600 B-Schools across India. Management Aptitude Test (MAT) offers both paper based and computer based examinations for the candidates to choose from. Like most of the popular B-School entrance examinations, MAT also assesses the candidate's English language comprehension, mathematical skills, data analysis, critical reasoning etc. This entrance examination is conducted 4 times in a year.
While these are some of the most popular ones, there are various other entrance examinations such as CMAT, IFCAI, NMAT, etc. conducted at both the state and national level that could also get you admission into some really good management schools. You can reach out to some prominent MBA colleges here and find out more details about the entrance examination scores that they accept and kick start your management education journey!