How To Find The Right Carpenter!
Carpenters are hard to get nowadays, as a skilled carpenter is hard to come by. Therefore, while choosing a carpenter, it is important that you take the time to ensure you hire the right one and not someone you will regret hiring.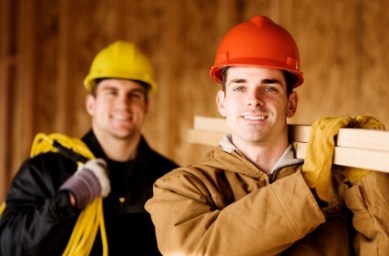 Here are some checklists that will help you narrow down the list to a carpenter that will be just perfect to do the work:
A carpenter who is specialized
The first thing is to look for someone who specializes in the job you want the carpenter to do. A carpenter cannot carry out all the activities that relates to carpentry such as a trim carpenter (one who deals with the interior molding and trim) will not have the skill to be a framing carpenter (roofs and walls) who likewise cannot be a cabinetmaker.
Make sure that you contact the right carpenter for your home improvement projects. To make sure you hire the right carpenter, explain the work that needs to be carried out and they will let you know if it's within their expertise.
Be specific
When meeting with a carpenter, the more details you give him, the better will be the outcome. If it is a project that involves redesigning your home or similar activities, have the plans ready which your architect has drawn for you; this should be ready before you meet with the carpenter.
Ask around
Before you finalize on one carpenter, show a few carpenters and contractors the architectural plan along with the list of wood you need to buy for the project to get a true comparison between the carpenters. This way you can get an explanation as to why one carpenter is quoting for a higher price than another and then decide which carpenter you will be hiring.
Read through the contract
Once you have fixed on a carpenter, you can get into a contract with him that specifies the description of the work you have hired the contractor for, the payment schedule, the start date and the estimated completion date. Make sure that you read all the details before signing the contract.
Once you have hired, do not stop at that as constant supervision is necessary to ensure that the carpenter carries on his duties well and is satisfactory. Also make sure that they adhere to the rules and conditions that are specified in the contract.
Looking for a carpenter? Click here to find qualified carpenters to help you.
Image source: Net