Low Level Seating: Divans
With the flood of imported furniture in Indian stores nowadays, we have forgotten about a design feature that was s staple in Indian homes in the 70's and 80's- the Divan. Contrary to popular belief, the divan is not an Indian design feature but originated in Persia and the Middle East. "A divan was a long seat formed of a mattress laid against the side of the room, upon the floor, or upon a raised structure or frame, with cushions to lean against. Divans received this name because they were generally found along the walls in Middle Eastern council chambers of a bureau called divan or diwan."
Fascinating, isn't it? I remember my Mom's divan covered by a deep maroon silk sheet and gold and dark blue cushions on it; it was a great place for us kids to loll around while watching TV. It was the seat of wonderful childhood memories. Nowadays divans have undergone a bit of a transformation and can often be found with drawers at the base- and who doesn't appreciate extra storage? This is especially noteworthy in kids' rooms or home offices where drawers can be used to house books, stationary and toys , thus freeing up floor space for study tables, computer tables etc.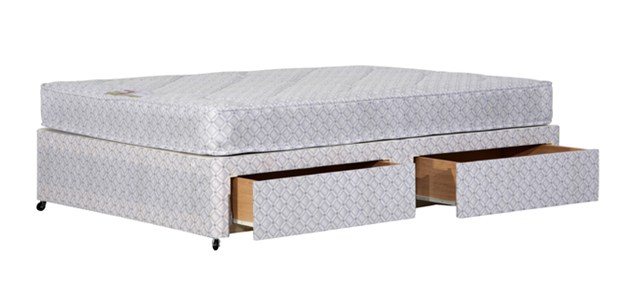 Picture-davidphillips.com
They are also used in guest rooms where the home owner does not have the need or budget to furnish the room with a bed and a couch. Here they move seamlessly from daybed to a small bed with ease.
Here are some interesting ways you can use divans in your home:
Contrast with colours
If you love colours then do go for Moroccan inspired interiors and use the play of colours to create drama. It's not too expensive- you can buy a brocade fabric and have a tailor stitch to the size of your mattress and cushions. You can buy sheer organza fabric to create light curtains, so that the room does not look too heavy and dim.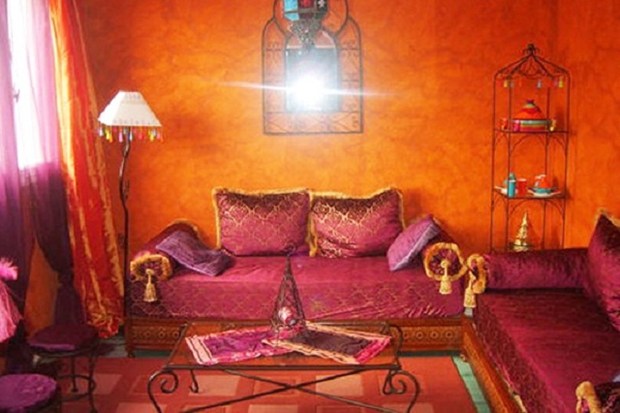 Pictures-dickoatts.com
Use Ethnic Accents
Create atmosphere with your divan and low seating by combining it with beautiful accessories which go a long way in creating a harmonious look. Try Turkish rugs, Moroccan ottomans and carved screens. Remember to keep the coffee table and in fact, all furniture low so as to not have too many contrasting heights which confuses the eye.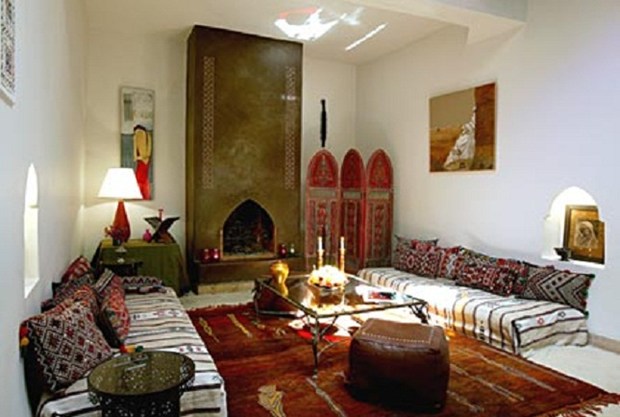 Use Neutrals for a more Modern Take
You don't have to necessarily create a Turkish or even Indian inspired room to use divans. You can use then in a minimalistic setting as well with the use of neutral colours like ecru, beige and browns with great panache. A definite plus is that this colour scheme is bang on trend for 2014 and your room will have a more classic appeal, without looking modish and dated.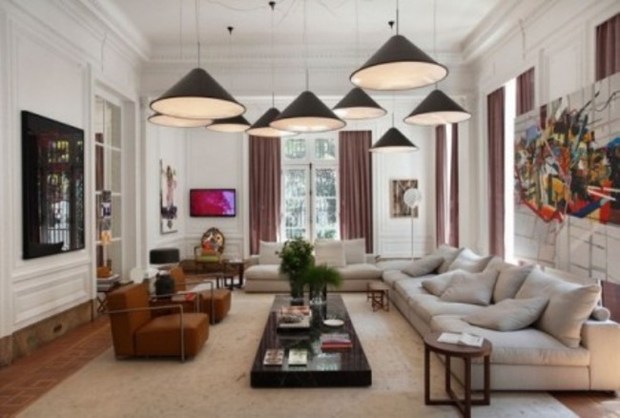 Picture-mybegin.com
Use tiny nooks and crannies
Here's an idea- you know that awkward space under your stairs or in under an oddly sloped ceiling that you just don't know what to do with? Why not use it as a cozy reading/sitting/coffee nook. Simply add bright cushions and throws and watch the space come alive! This apartment in Madrid has not let the small space become a constraint in fact; it has been very cleverly (and cutely) utilized with fun colours and textures. The rattan chair and ottoman provide relief and contrast from the play of bright colours.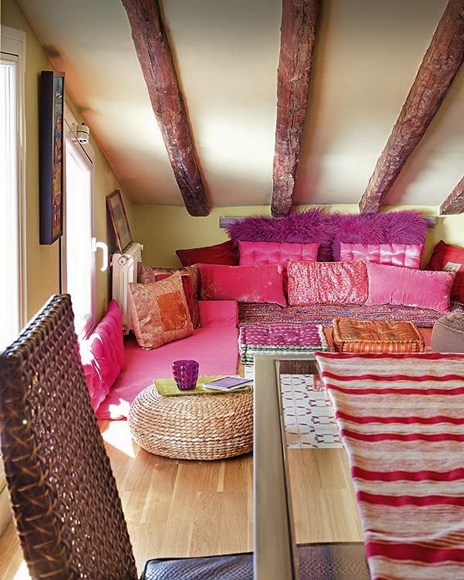 Picture-pintrest.com
Hope you liked these ideas on divan seating. What do you think of divans?