Diwali is ON! This festive season should be something unique right? When it comes to buying dresses, be it men or women, we usually spend a lot of time in choosing the best attire that suits perfect on us. You are already half way through your purchasing, and some are still searching for the trendy ones to buy this weekend. So, guys I thought of sharing some traditional and trendy garments for men and women. Check out, these are interesting!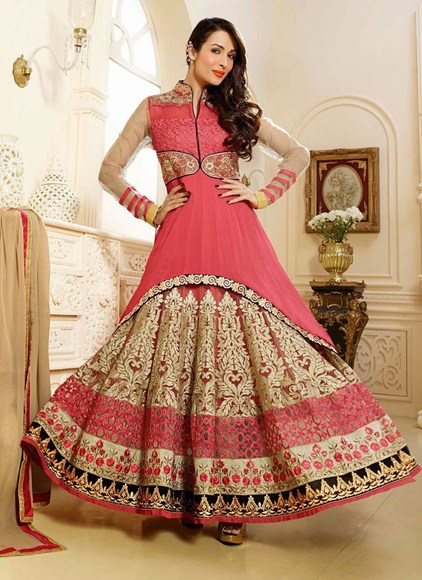 Sarees and Dhotis
When it comes to traditional outfits, then you can go for sarees and dhotis. As a couple, you both will look beautiful together! Since its Diwali, designer sarees are perfect with golden thread embroidery. For men, you can don that adoring glimpse with your habitual dhoti and kurta. It looks classy, comfortable! You both will grab the habitual delight!
Lehenga and Sherwani
A tailored, well-cut sherwani gleaming with its silver or golden border is the perfect one to wear this Diwali. So, girls are you ready to match up his style? Net and brocade fabric works in your lehenga with bright colored ones like wine, blood red, raspberry etc. Everyone will be ready to take a snapshot with you in the dazzling Diwali party night!
Anarkali and Jodhpuri
The blend of artistic mirror designs with gold coatings goes perfect with the simple and elegant jodhpuris. It would be great, if the anarkali has a noodled bands and bridle neckline. Ah! This will rock for you guys, if you are hosting a house party for this Diwali.
Kurtis and Bandhgala
Kurtis and leggings are perfect for women and it matches the style of Bandhgala with your partners. Three words can be described for this couple attires – simple, elegant and cool! Why don't you try out this match? No too much of works like mirror studs, fabric designs etc for your kurtis, let it be simple cotton one with bright colors. To your kurtis, Bandhgala bestows a royal look.
These couple garments are really interesting choices right? Own that adoring look with your partners! Start your outfit hunt right away! Happy Diwali!
Image: Net