Expert Tips - How To Beat The Post-Party Cleaning Blues
Messy room, tangled serial light wires, empty bottles, torn colour wrappers, and all other party leftovers might irk you as the New Year vibes slowly start to simmer down. As the start of this new decade turned up during mid-week, it is an added headache for the office-goers to clean them up during working days. But, no worries, we got you. By choosing the professional Cleaning Services at Sulekha, you can avail resource and rest comfortably without problems.

Raj Kannan, head of a cleaning service company in the city, who is also our service provider, explains why you do need to rely on expert cleaning services and the benefits of it.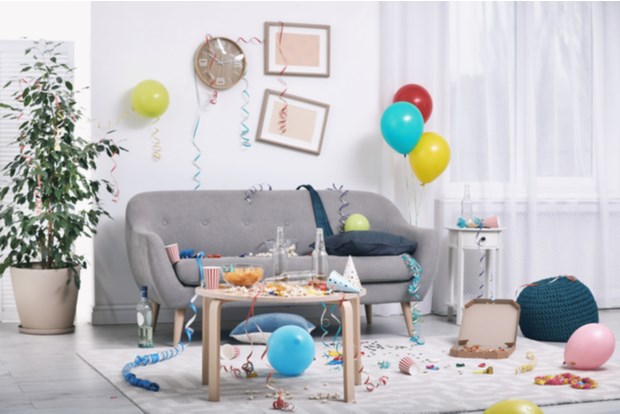 "We know the basics"
"In case, you are too confused on how to start the cleaning works, or if you have no idea on how to go with the order, you can always avail the expert cleaning services and relax. These professionals, how messy a room might be, knows exactly where to start and does everything in order. For any cleanup process, the first step is to ventilate. The cleaners should allow some fresh air into the air to avoid leftovers' stinking," says Raj Kannan.

Experts not only clean, they save
He states, "When it comes to cleaning a party mess, everything need not be washed away. One should save how much ever they can. Especially, chances are high with the food leftovers. Same is the case with juices, used lights, caps, table cloths and many more. The professionals appointed for the cleaning service will work at their best to save the leftovers from the party instead of sweeping them off."

Innovative recycling ideas
"If you directly involved in cleaning your room, all you will be doing is, sweep everything away. Practically, you won't have time to think about what to do with things. However, when you indulge expert cleaning services to clear the mess, they will suggest you innovative recycling ideas on how to best make use from the waste. With this, you can undoubtedly impress your guests too," Raj Kannan explains.

Careful handling
The enthusiast further says, "A party involves a lot of decorations. Some of the decorative items include delicate materials like glass. One has to be intensively careful while handling these objects. If you lack experience in cleaning, the chances are high that you might either damage the object or hurt yourself. But, worry not, these items are handled professionally by the expert cleaning service providers. They untangle everything, which is the scariest part of cleaning."

Vacuuming and Washing
"A separate team will be appointed by the cleaning service company to vacuum the floor and wash the stained vessels, completely. The experts will make sure the floor is neat and clean, and the vessels are arranged properly after washing," he adds.

"On the whole, instead of juggling between office work and cleaning work, the smartest way to handle the post-party syndrome is appointing expert cleaning service providers near you," he concludes.

Worried about how to clean your place? Head to our Sulekha page and scroll through the professional Cleaning Services companies. Book them, sit back and relax.