Hire Professional Cleaning Services and Make the Festive Season Sparkle
Don't spend your holidays cleaning and dampen your festive spirit! Hire professional cleaning services and save all your energy for entertainment. The most-awaited harvest festival of India is here, and there are lots on the plate for you. From managing work schedules, decorating the house, shopping to inviting guests, and providing meals, you have plenty that might keep you busy and stressed, so why include cleaning to the list? Since this is when family, friends, and neighbors visit us, we all want our homes to be sparkling clean and welcoming. Professional cleaning services come to help in cleaning your home or office and let you enjoy the holidays. They not only clean but disinfect the whole house and help you stay safe and healthy in this pandemic time.
Here are some benefits of hiring professional cleaning services to get your home ready this festive season.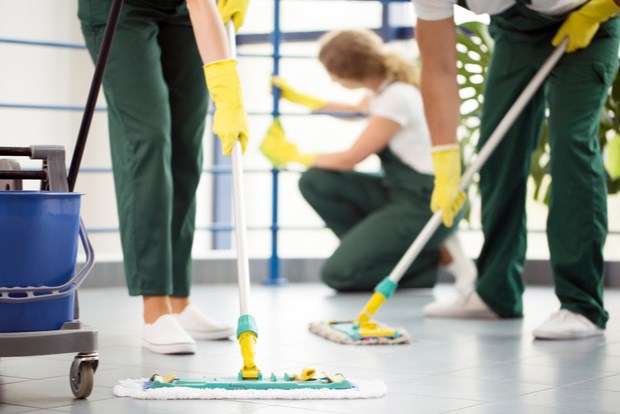 Saving time and energy

Cleaning an entire house involves plenty of things like dusting, vacuuming, mopping, and deep cleaning the surfaces that have been left untouched for a long time. It is exhausting and more time-consuming, leaving no time for family and friends. Hiring a professional cleaning service helps you save time and energy, focusing on other essential tasks, and enjoy the holiday.

Professional and deep cleaning

The professional cleaners do a great job in deep cleaning the entire house with the best tools, products, and technology. You don't have to stress about corners, windows, under the bed, doorknobs, light switches, or carpet stains- everything is taken care of by the crew, leaving the home sparkle clean and healthy. They even disinfect frequently used areas and other common surfaces to keep the germs away. While the professionals make your home holiday-ready, they also keep it safe and healthy during this festive time.

A myriad of hassle-free services

The professionals are well-trained and experienced at providing the best cleaning service. They provide hassle-free cleaning services to both residential and commercial establishments. The crew includes various cleaning processes for the kitchen, bathroom, windows, doors, bedrooms, and other rooms. Right from dusting windows, door ledges, shelves, sweeping, mopping, cleaning sinks, counters, damp wiping cabinet doors, changing linens, vacuuming, and emptying trash to disinfecting the whole house, the professionals do all kinds of services. Whether you need a cleaning service before, during, or after your celebrations, everything's covered.

Affordable

The cleaning services are available in every budget and every schedule as per individuals' requirements. While the price varies according to different cleaning services, the size of a property, and other factors, you can afford it for your needs. The cleaning services also offer a customized plan with attractive deals and discounts during the festive season. Hire a professional cleaning service and have a cleaner, healthier home this festival time without sweating!

Relax and stay stress-free

Though there is still more left for the festive season, like hosting family and friends, the central part of the cleaning task will be out of your plate, providing you additional time and energy to enjoy the festival with your loved ones. Reduced work and stress will equip you for more fun and entertainment during the get-together. Leave the job to professional cleaning services, sit back, and relax. Get a beautiful, clean, and healthy home with professional cleaning services.

Need help in cleaning service in Chennai, contact us to book an appointment.