Renting a marriage hall, furniture's, caterers, etc. are quite common during a wedding that helps in providing the best comforts for the guests. Most of the work these days are undertaken by wedding planners who ensure that the wedding day is planned to perfection. Above all, the major attention in a wedding goes to the groom and the bride! How the couple look and what do they wear?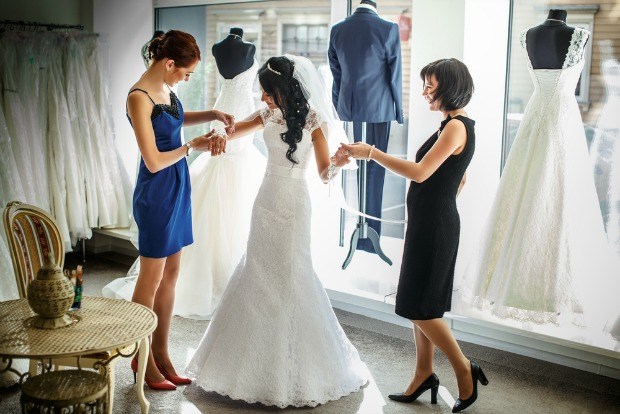 Considering the hefty price tag on the wedding dresses, some might prefer buying a simpler form of dress. But there is yet another option of renting a wedding dress which has become a new trend for couples who want to throw a dream wedding without a huge budget. Not only does this help save tons of money, but also has a few other major benefits.
Saves money
To buy a wedding dress, especially for a bridal wear, it is quite expensive and might not be suitable to wear on several other occasions. Buying a wedding dress takes a larger portion of the whole wedding budget. Renting a wedding dress will help you get the best attire you wish for your wedding without compromising on the design and quality which also helps save a lot of money.
Less maintenance
Maintain a wedding dress can be a huge responsibility and needs sufficient care. Even a small damage or stain can be a huge concern. By renting a dress, one can avoid all these problems as the dress can be returned to the rental service right after the wedding.
Flexible design options
When it comes to buying a new wedding dress, you might prefer buying the one that you are comfortable with and within your budget. You might not explore or try out a new style of dressing as you put in a lot of money in buying one. For instance, a wedding gown can be very attractive but you might not wear it for any other occasion in future. Sometimes you might want to buy a particular designer dress which is very expensive to buy. In such case, bridal rental can help you in fulfilling your wishes.
All-inclusive
Renting wedding dress service not only rents costumes but also provides matching accessories for the dress. You don't have to hunt searching for accessories separately. This saves a lot of time and money. You can try out different matching accessories with the dress and pick the one you like. If you visit the right rental shop, then you can find all you want to wear on your wedding day in just one particular boutique!
Travel comfort
If you are planning for a destination wedding, then renting a wedding dress is the best thing you can do. You don't have to carry your wedding dress throughout your journey to the location. You can just approach the wedding dress rental shop near your wedding location
Renting a wedding dress has become the latest trend and offers several benefits. If you haven't started shopping for your wedding, try out approaching the best clothing rental shops in your locality.