Cloud Computing a Revolution in the Digital Era
In this digital era, businesses are moving towards better options for growth and success. Cloud computing is a smart option for businesses that offers solutions to almost anything and everything. Cloud computing could be defined as the delivery of computing services. These services include storage, networking, analytics, servers, database, software, and intelligence. Cloud computing has more to offer to businesses than you could imagine. So, let's explore the realm of cloud computing to stay updated with the current trends.
Applications of Cloud Computing
There are various applications of cloud computing. For betterment, cloud computing is used in all places, like tiny startups, global corporations, government agencies, non-profit organizations, etc.. Some of the significant applications of cloud computing are,

Cloud computing allows you to store, back up, and recover data more cost-effectively at a massive scale.
It is easy to build, deploy, and scale applications with the help of cloud-native technologies, Kubernetes, API- driven communication, microservices architecture, and DevOps.
Cloud computing reduces the cost and time of application development by scaling them up and down using cloud infrastructure.
With the help of machine learning and artificial intelligence, data can be shared across teams, divisions, and locations using the cloud for more insights to make informed decisions.
Cloud computing allows connecting with an audience through high-definition video and audio from anywhere, anytime, using any device.
It offers valuable insights using the data captured and helps engage customers using intelligent models.
Cloud computing, also known as SaaS, is an on-demand software that offers customers the latest and updated version anytime and anywhere per their preference.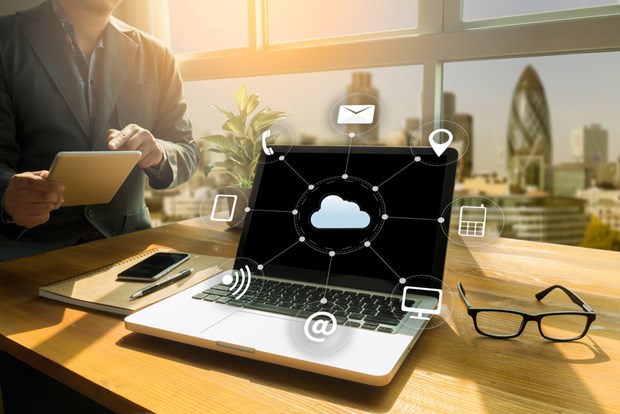 Types of Cloud Computing
Cloud computing comes in several different types offering different services to offer the right solution for all needs. There are three different types of cloud deployment or cloud computing services.
Public Cloud-In public cloud computing, the service providers offer computing resources to the users over the public internet. The data and resources in the public cloud are free, or access might be sold based on subscriptions or pay-per-usage. As it is a multi-tenant environment, the data center's infrastructure is accessible and shared by all the public cloud customers. Public cloud services are gaining popularity because it is elastic, flexible in meeting the changing workload demands, and readily scalable. It also has greater efficiency and is cost-effective.

Private Cloud-In the cloud environment of Private Cloud, the computing resources and cloud infrastructure is shared with only one customer. The private cloud offers access control, resource customization of on-premises infrastructure, and security. It also provides scalability, elasticity, and ease of service delivery. A private cloud can be hosted on an independent cloud provider's infrastructure in an offsite data center. People prefer the private cloud because it offers an easy way to cope with regulatory compliance requirements as well as to deal with sensitive & confidential data. If the private cloud is built with cloud-native principles, it offers flexibility to more workloads to the public or hybrid cloud if necessary.

Hybrid Cloud-Hybrid cloud combines both public and private clouds. It connects an organization's private and public cloud services into a flexible, single infrastructure to run the workloads and applications of the organization. A hybrid cloud allows the organization to work more effectively, meeting the business and technical objectives, and it is highly cost-effective than private and public clouds.
Cloud Computing Services
Cloud computing services fall into three broad categories like Infrastructure as a service (IaaS), Platform as a service (PaaS), and Software as a service (SaaS).

Infrastructure as a Service (IaaS)-Infrastructure as a service aids in reducing the maintenance of on-premises data centers, is cost-effective and allows access to real-time business insights. It also offers storage, essential computing, and networking devices on demand. One advantage of IaaS is that it reduces capital costs by eliminating the cost of configuring and managing a physical data center. It increases the scale globally to perform IT workloads. It offers an infrastructure that is reliable, stable, and supportive, which eventually increases business continuity and disaster recovery. It also enhances security for the applications and data.
Platform as a Service (PaaS)-Platform as a service is a development and deployment environment in the cloud that allows you to deliver everything. It includes storage, servers, networking, development tools, middleware, business intelligence services, database management systems, and more. It reduces the expenses and complexity of buying and managing software. Some of the advantages of PaaS are it cuts off the coding time, increases development capabilities without staff requirement, provides development options for more platforms like computers, mobile devices & browsers, allows the usage of sophisticated tools at an affordable price, and is highly efficient in managing lifecycle applications.
Software as a Service (SaaS)-SaaS allows users to use and connect with cloud-based apps over the internet. It offers a complete software solution. It allows an organization to rent an application and use it over the internet. The hardware and software are managed by the service provider, who ensures the availability and security of the app. Some of the advantages of SaaS are it allows users to gain access to sophisticated applications, allows mobilizing the workforce easily, permits the user of free client software by paying only for what you use, and it also allows access to app data from anywhere.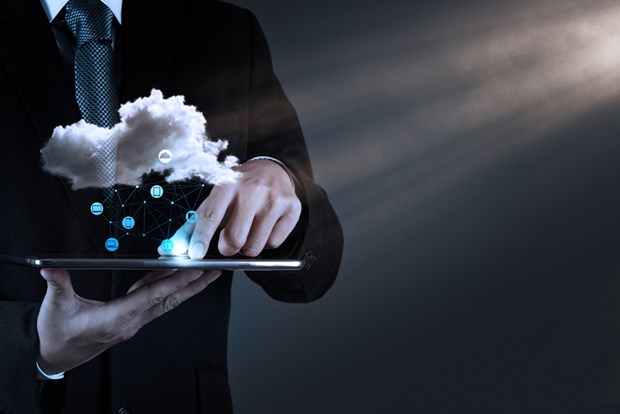 Benefits of Cloud Computing
You might be wondering why people are shifting towards cloud computing from the traditional way of business. Let me tell you why the demand for Cloud computing is on a hike. Cloud computing comes with various benefits for the organization,
Cost Efficient-Cloud computing is highly cost-effective as there are no capital expenses for any software and hardware which requires installation, setting up, and running on-site data centers. Also, software and hardware require more electricity for power and cooling, which is significantly reduced by cloud computing, reducing the cost.
Easy to Acquire-Almost all cloud computing services are self-service and on-demand. So it is highly possible to purchase vast volumes of cloud computing resources within minutes with just a few clicks. This easy-to-acquire option offers more flexibility to businesses and reduces the pressure regarding capacity planning.
Increased Productivity-There are various things that on-site data centers require, like hardware setup, software patching, racking& stacking, etc. Cloud computing significantly reduces the need for these many tasks, allowing the IT teams to spend more time on other business goals.
Maximum Performance-Cloud computing services run on a worldwide network of data centers. All these data centers are consistently upgraded to offer fast and efficient computing hardware. With these quick and efficient computing resources, various benefits come with a single corporate data center, like reduced application latency and greater economies of scale.
Security-Cloud computing service providers offer various technologies, policies, and controls that strengthen the overall security posture by protecting the data, apps, and all the other infrastructure from potential threats.
Global Scale Usage-Cloud computing can scale globally. It has the potential to deliver the right amount of IT resources at the right time from the right geographic location effectively without any delay.
Reliable-Cloud computing is highly reliable as it allows faster data backups with better disaster recovery. Cloud computing makes business continuity much easier and less expensive because it will enable data mirroring at multiple redundant sites on the cloud provider's network.
With all the opportunities that cloud computing offers, people are more interested in pursuing a course in cloud computing for better placement opportunities and growth. To enroll in a cloud computing course, visit Sulekha, a platform offering numerous opportunities to learn, grow and empower.