IAS Preparation Tips For Beginners
The dream job of million aspirants, IAS is one of the prestigious jobs in India. Clearing the UPSC exams opens up a gateway to attractive careers in Indian administrative services (IAS), Indian Revenue Services (IRS), Indian Foreign Services (IFS), Indian Police Services (IPS), and more. Having said that, the journey to preparation and clearing exams is a tough one. For beginners, it takes a year to understand and figure out the whole structure, syllabus, how to prepare, what to study, etc. to reach their target.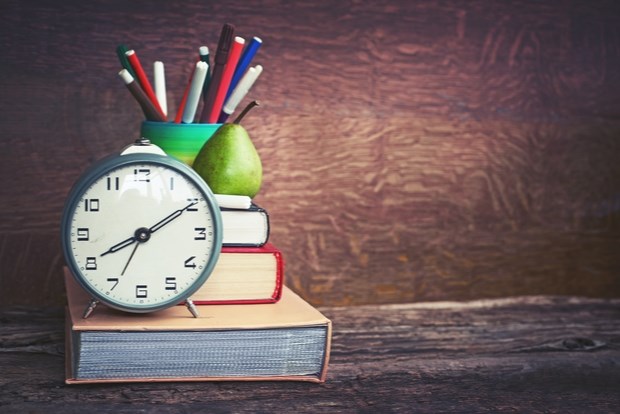 Gearing up for the UPSC exams? Fret not, here are some easy preparation tips for beginners that you might find helpful.

Figure out

Before you start with the preparation, you need to be clear in your head about the exam structure and syllabus. Many students fail to do this and end up spending a lot of time wandering away from the subjects. It is expected that UPSC aspirants must have a little knowledge on every topic rather than being an expert in one subject only. Each subject has a distinct element, and understanding that well will help you follow the right path.

Plan

Streamline your study plan. As an IAS officer, planning should be your forte. Seek help from coaching institutes, but be smart enough to figure out what works best for you. You are your best judge here. Allot equal importance to all the subjects and stick to the timeline you create. Get inspiration from the IAS toppers on how they prepared for the exam and then customize it to your liking.
Get the right sources
The market is filled with tons of books, and reading material and narrowing down to the best ones is a task. Filter and choose materials that are reliable, authentic, and comprehensive. Start with NCERT's and slowly start building your study sources. Avoid buying online. Take suggestions from experts, browse through the internet to find some gems.
Make notes
As you study, highlight the important information worth referring to again. Don't start making notes just based on one book. Read two or three books and then cumulate the highlights to make notes. This will help you save time and revise effortlessly before the exams.

Revise

Since the topics are so vast, it can be challenging to complete the entire syllabus and find time to revise all over again. Instead, revise on an everyday basis. Make notes and revise it the next day before starting with a new set of topics. This way, you also end making notes with highlights with comprehensive pointers that are easy to go through.

Keep up with the updates

Stay updated on all the latest developments and notifications about the exams. Make a habit of reading newspapers regularly. This will help you stay updated on all the current affairs as well as shape your personality. A well-read person has inherent confidence, which eventually shows up in the interview.
Stay motivated
The journey isn't easy, but worth the destination. There will be days when you feel bored and want to quit. Keep the fire burning within you. Check out the UPSC topper interviews to know more of their struggles and highs and lows of their journey.
Online Experts
If you have taken the route of self-study, find digital UPSC experts to gain more insights and knowledge about the exam. This will also keep you motivated and find an online community with the same goals and interests. Initially, you must spend time finding trustworthy and expert professionals, narrow down and then follow them.
Make the most of the quarantine and boost your IAS study progress by connecting with the best experts. Sign up with Sulekha now for IAS coaching classes near you.