Quarantine Not New For Us: UPSC Candidate Shares Preparation Tips For Beginners
"While people all around the world are finding it too difficult to isolate themselves, I would say quarantining is not new for candidates preparing for exams like us. This is what we do all day, but in an effective way," chuckles Aishwarya, a 23-year old UPSC candidate.

The candidate who is just a beginner is starting her baby steps by enrolling herself in Shankar IAS Academy, who is also our service provider in Sulekha.

I interviewed this enthusiast who shares her journey as a beginner UPSC candidate, what it takes to start from scratch, the reason for dropouts, how thrilling and challenging the journey can be at the same time.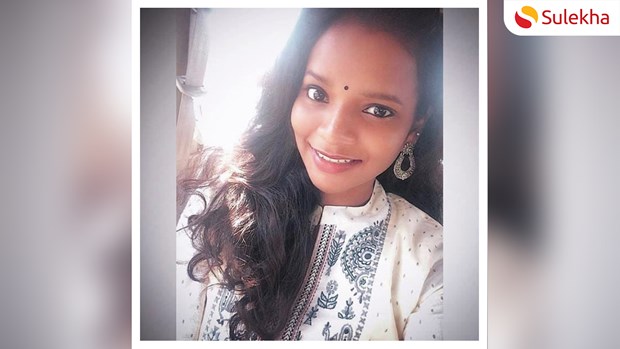 The curiosity of learning something new, being clueless about what where we will start, rattling amid various syllabuses – all these were the mindset that Aishwarya had during her first day of class for UPSC coaching.

When asked about how her journey began, Aishwarya said, "Once after I completed my higher studies, I chose Engineering like lakhs of students like me does. I enjoy learning new things. So, I wouldn't say Engineering was the wrong choice. However, while in the final year, I either decided to take up MS or to prepare for UPSC exams.

However, considering the practical situation, I geared up to prepare for UPSC and TNPSC exams. In a scenario where several students start their preparations right from their schools and colleges, I thought the time was too short for me. But, thanks to my coaching institute, where I found that dedication and patience are more important, no matter how early we start."

BEST WAY TO KICKSTART
Like all other candidates, Aishwarya began her UPSC exam journey by googling her demands. Though several Youtube videos helped her initially, she felt bewildered by the size of contents available online.

Aishwarya said, "The amount of the contents available online can leave with no idea about where to start, and this can be depressing. But no worries, know that there are lakhs and lakhs of candidates who are like you. For starting, instead of referring complicated and huge websites, I referred only motivating and inspirational videos of successful candidates."

COACHING CLASSES GUIDE LIKE NO OTHER
Aishwarya strongly recommends coaching classes, especially for beginners, to get a clear view of UPSC preparations. She also mentions that they are the saviors for candidates like her who baffle on how to start.
She further said, "By enrolling yourself in coaching classes, you will get a clear view about your purpose, where to start, how to proceed, and what and how to do. One cannot neglect the fact that online preparation is effective too. But, for the beginning, I would suggest the candidates depend on coaching classes."

AVAIL THE AMENITIES
More than providing the best coaching, the institutions will also provide hostel facilities, teaching in regional languages, wifi, and several other amenities for their candidates.

The aspirants can visit Sulekha's site, to know about the verified and professional UPSC coaching institutes in their city.

TIPS FOR THE BEGINNERS
Aishwarya, being in the initial phase, suggests her fellow candidates some tips to adhere to. They are:


For a beginner, consistency in preparation is highly essential. The graph pointer should either stay or go high. But it should never go down.
Many used to suggest 10 to 12 hours of study as standard preparation time. But more than the time spent, dedication and concentration play an essential role.
Always stick to your target and follow your time table.
Never take the process in a stressful way. Take it slow and enjoy it.
Patience is the key to success. A student might be a topper in school but could not get the best score in the test series. However, do not compare your scores with any previous scores.
Take necessary breaks whenever needed. After vigorous preparation, you can go for short trips, family outing, etc..,
Also, you should stick to your diet. No matter what mode of class you opt for, sitting, and preparing for straight 8 hours might result in obesity. So, practicing exercises, yoga/meditation is mandatory. Some might even adopt stress eating. Those habits should be avoided.
For those who cannot avail of hostel facilities, I will recommend online classes. Saving your travel time will escape you from becoming tired and exhausted. In order to take up online classes, I would say, Self-Discipline is highly essential. You should strictly follow the timings and devote yourself to prepare in the right manner.
In a nutshell, patience and concentration is the key to success in this process. Take this as a learning series, and do not give up. By doing so, you will never regret your decision.

We know Aishwarya will not give up, and so are you. Enroll yourself with the professional UPSC Coaching Centers at Sulekha. Because you deserve to achieve what you yearn for!