Comprehend The Common Snags Of Your Computer
When you buy a technical gadget, you should not always expect it to be perfect because every element has a negative side. While working on some important document suddenly your computer hangs up, how would you feel? Well, it's quite hard to explain. PC problems will halt your productive work and thus will cost you money. Even the most safe and secure machines are not always safe due to software and hardware snags. It's better to get some ideas about the common computer problems, which will reduce your panic ahead of time.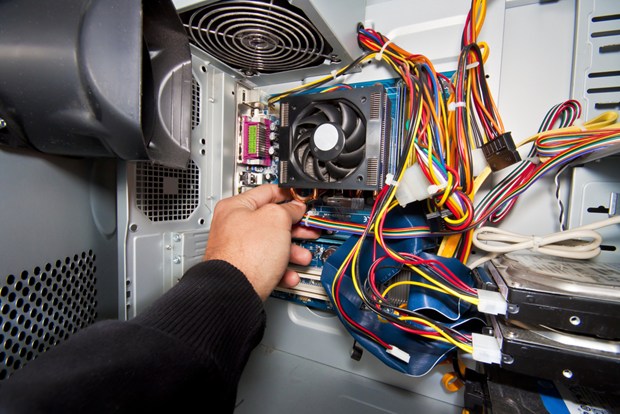 Extra care for your PC is required
-Dead Screen
One of the common problems faced by all the PC's is 'Black Screen'. When you switch on the system and find a blank screen, you obviously will off the monitor switch and switch it on again. It's vital to know, if the computer is on and the screen is black, there might be some connection problem. First, check if the monitor is plugged in power point and the connection amidst the hard drive is safe. This can be accomplished, when you use a PC, but for laptops you will have to look for internal worn out wire connections.
-Obstacles in installation process
You wanted to install your desired software like Adobe Photoshop, Dreamweaver etc. but your computer pops-up an error message saying 'Disk space is low'. At this time you need to understand that your computer doesn't have the requisite hard drive space. You need to get rid of some junk files and folders hidden in your computer. So you need to clean your drive space using softwares. (For ex: C-Cleaner). By cleaning, your computer will also get rid of that turtle speed!
-Computer doesn't 'Turn On'
If you see your computer is switched on, but your screen is black, then your monitor has an issue. Sometimes there will be some internal problem, where in your computer 'Doesn't Turn On'. If this is the issue you are facing, then the problems can be due to:
When you hear fan sound inside your CPU, keyboard lights up, then there is a display problem
Power Issue due to adapter misconnection or surge protector. You can swap the adapter and check
Power might be dead, if you use a laptop. Charge it full and then switch it on
Try switching to your older version, if your have installed a new windows application
If you are not able to rectify PC related problems, you can seek professionals who can help you out!
Image: Net