The Ultimate Laptop Buying Guide - Part 1
Laptops are extraordinary inventions and an ideal laptop should be compact yet powerful. The laptops that are being manufactured these days are used for various purposes. You can come across a simple laptop with basic features to powerful ones which are used as workstations. Choosing the right laptop is completely based on your needs.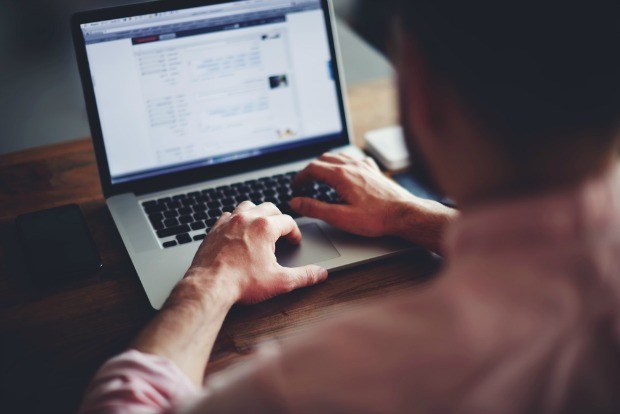 Operating System
Most of the laptops come with either the Windows, Chrome or the Mac OS. Choosing the right OS is completely based on your personal needs and preferences.
Windows: Considered by many as the most flexible operating system. The current version in the market is the Windows 10. Windows 10 provides several improvements from the previous operating systems Windows 7 and 8. With the Windows 10 you can switch between the desktop and tablet mode.
Apple OS X: Apple OS is limited to MacBook's and has similar functions to the windows although the layout of apple is completely different. macOS Sierra is the latest operating system released by apple with several features which iOS users will appreciate.
Chrome OS: Chrome OS is relatively new and this OS is found on Chromebook. The user interface is quite like the windows OS. Chromebooks are inexpensive, portable and have a good battery life. The only downside towards the Chromebook is its ability to run limited applications.
Right Size
Laptops are manufactured in different sizes and before choosing the specs or pricing, it's essential to choose the size that might fit your needs.
11 - 12 inches: All laptops that fall under this size are thin and light. These laptops don't weigh more than 1.5 kilograms
13 - 14 inches: The laptops between these sizes are portable with sufficient features. These laptops don't weigh any more than 2 kilograms
15 inches: 15 inch laptops are the most sold ones. These larger screens serve various purposes and not that to carry around. These laptops don't weigh any more than 2.75 Kilograms.
17 - 18 inches: these laptops are as good as desktops and provide very powerful specs. They are mostly used for gaming or creative work such as graphic design and music production. 17-18 inch laptops do not weigh any more than 3.2 kilograms.
Display: A display is better when you have more pixels. Most budget laptops will have a resolution of 1366x768 but if you're looking for unmatched clarity it's recommended you go for a display with 1920x1080. High end laptops can go up to a resolution for 3840x2160.
Keyboard and Touchpad
Having high specs on your laptop isn't everything. If components like the keyboard and touchpad aren't half as good as the specs then it isn't worth the money you would be paying.
Keyboard: Considering that you work on the keyboard mostly, make sure it offers a good tactile feedback and there is enough space between the keys.
Touchpad: When looking for the ideal touchpad make sure it responds consistently and is accurate while using features such as pinch to zoom.
The specifications of a laptop are as important as the operating system and display. To understand importance of what specifications to choose when buying a laptop, click here.