Runners, Frames, Benches and More to Enhance your Hallway
Is your hallway just another long, dark, characterless space or does it actually say, 'Welcome home! Come on in'? Hallways, which serve the practical purpose of connecting rooms, are among the first areas of a house that a guest sees. And yet, we pay hardly any attention to sprucing it up. Well, with a few simple ideas, you can change the very look of your hallway- why, you can even transform it into a sitting area, gallery or pretty little space.
Here are some ideas.
Use long runners to create the illusion of space, and draw guests in. Ensure you keep furniture away from the runner and make sure it doesn't get in the way of the door's free movement. Simple throw rugs can also be used for this purpose.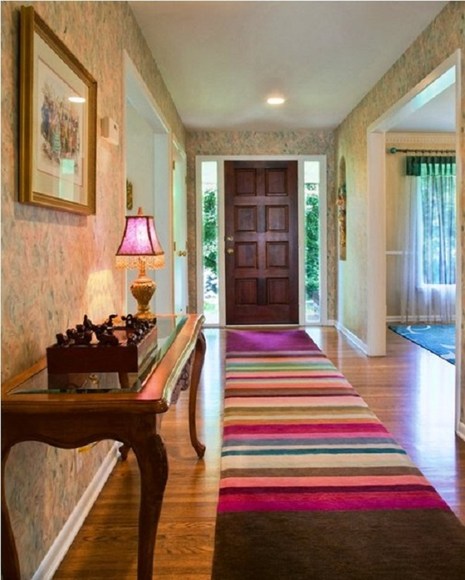 Image Source:www.bloglet.com
Hang photos, art work and other family memorabilia in the space. In short, aim to turn your hallway into a simple gallery. Alternately, you can hang statement pieces of art, to give the area a strong character.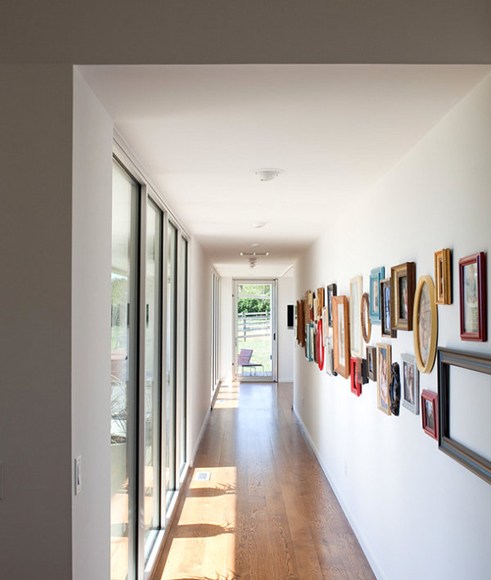 Image Source:www.decoist.com
Consider introducing a single mirror to the hallway to create an illusion of space, by visually doubling it. Position the mirror such that light is reflected effectively. White framed mirrors will add extra brightness to the walls of the hallway.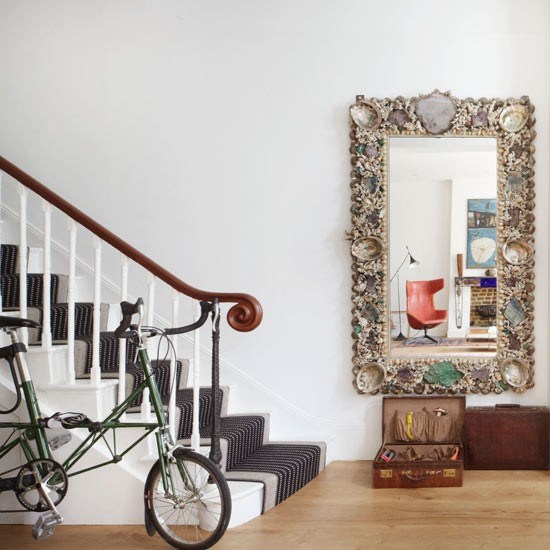 Image Source:www.housetohouse.co.uk
Time for some antique decor! Stacked old suitcases or wooden boxes will make for great statement pieces in the hallway.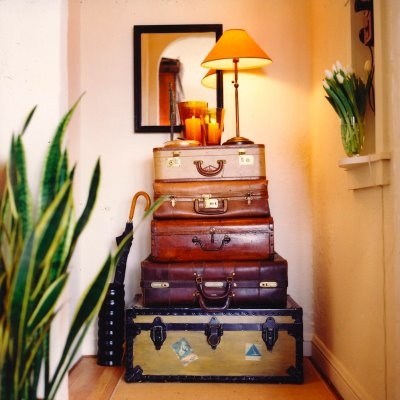 Image Source:www.casasugar.com
Place a simple drawer or cabinet in the hallway to store a variety of items. Add hooks, coat stands, racks and bins to keep the space looking neat.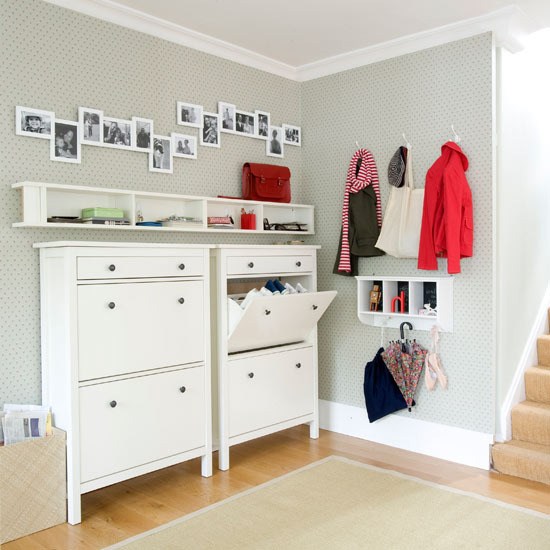 Image Source:www.roomenvy.com
Give the space a colour scheme by painting the walls in bright hues and using décor accessorises that match. Use patterned wallpaper or pop art, if you don't want to play with the colour of the walls.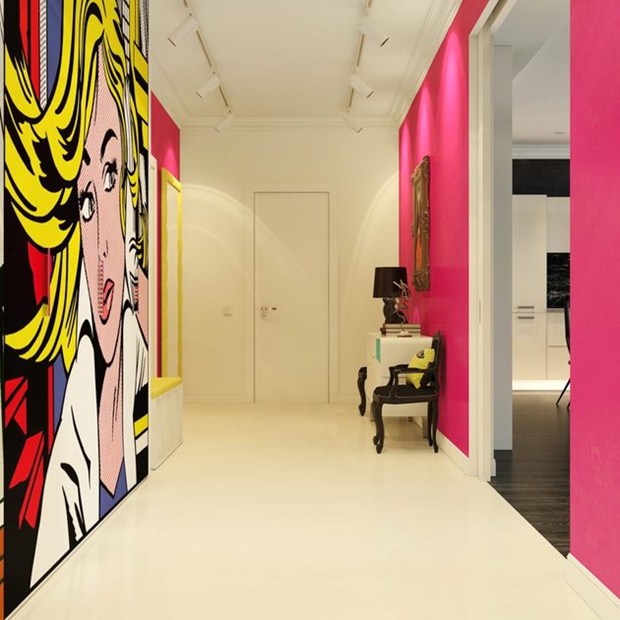 Image Source:www.architectlover.com
If you want to show off the flooring in your hallway, keep things simple. Decorate the area with simple accessories and furniture, for a transitional appeal.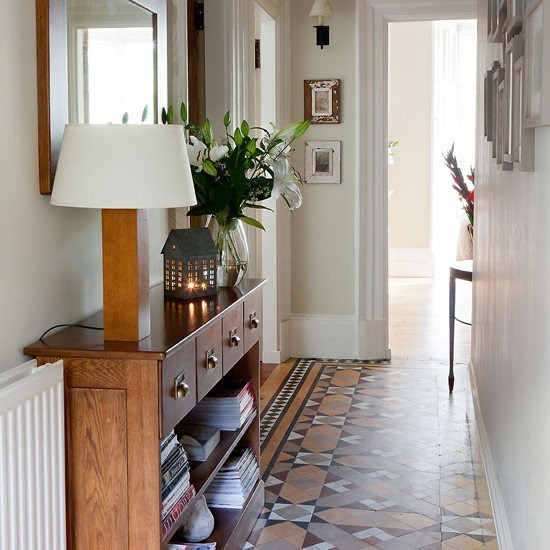 Image Source:www.twosevens.com
If you're a book freak, then there's nothing better than setting up a mini library in the hallway.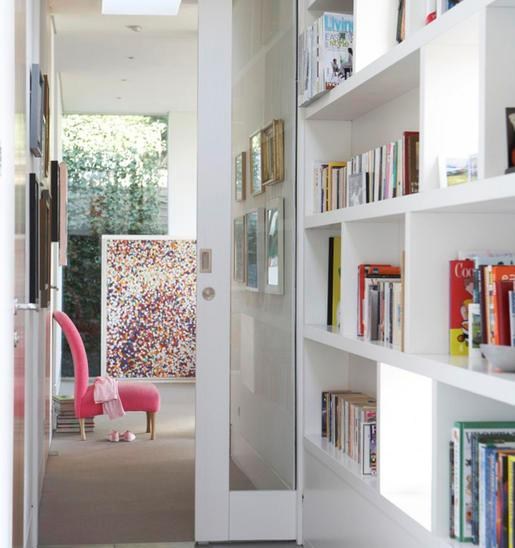 Image Source:www.roomenvy.com
Place a bench or couch in the hallway to make it easy for your kids and guests to wear/remove their socks and shoes. Spruce things up with simple accessories and collectibles. Benches with drawers and cabinets can provide extra storage space.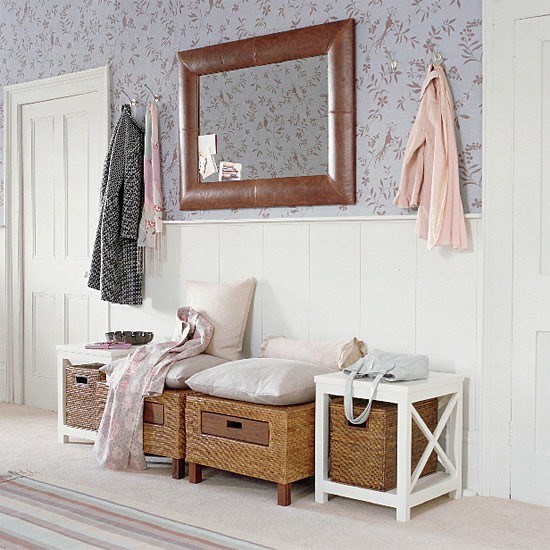 Image Source:www.housetohouse.com
For a greener option, place small indoor plants in the hallway. Add simple light fixtures and statues to enhance the look.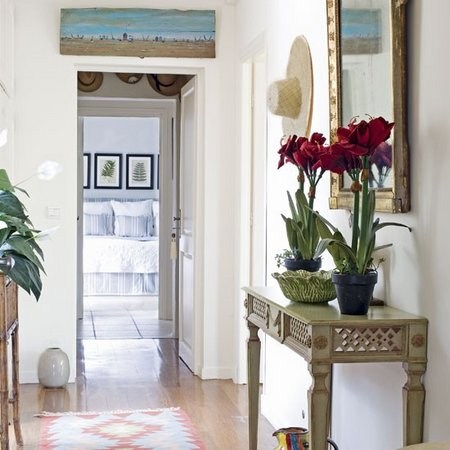 Image Source:www.garden-desing.com
Have you employed any of these ideas in your house? Have I missed out on other interesting ideas? I would love to hear from you! Do write in with your thoughts.