Stairs to Stare At!
Led Zeppelin's stairway leads to heaven, and while not all staircases promise to do the same (some even lead nowhere!), differently designed staircases are surely a home owner's delight. We often don't think much of staircases except for the purpose that they serve. After all, what goes up must come down right? Well, here are some staircases which challenge that notion. Stairs can be so much more than just a series of steps; they can be a unique feature of the house, a focal point or even a unique storage space. Intrigued? Read on.
Stairs That Lead Nowhere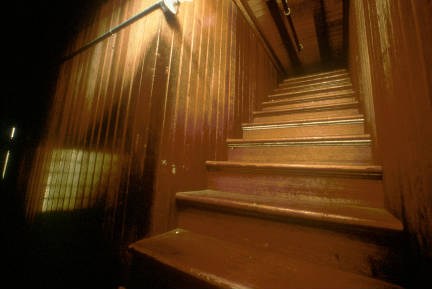 This Winchester home in California has stairs which lead to the ceiling. Why? To confuse spirits which are believed to have inhabited the home. Spooky!
Floating Staircase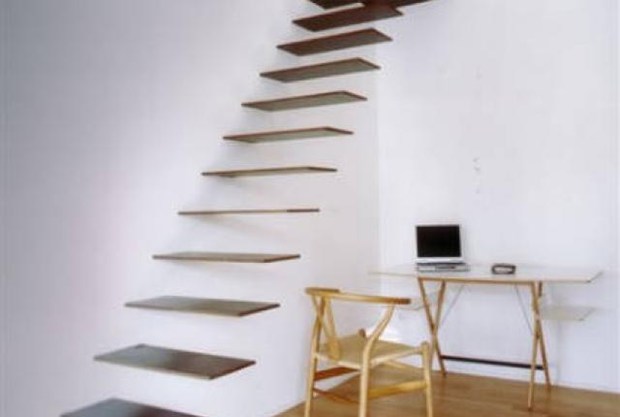 This is one staircase I wouldn't climb in a hurry. The stairs seems floating but are cleverly supported by a beam in the wall. Created by designer Jordi Vayreda, it is a very interesting feature to have in a home.
Steel Slide Staircase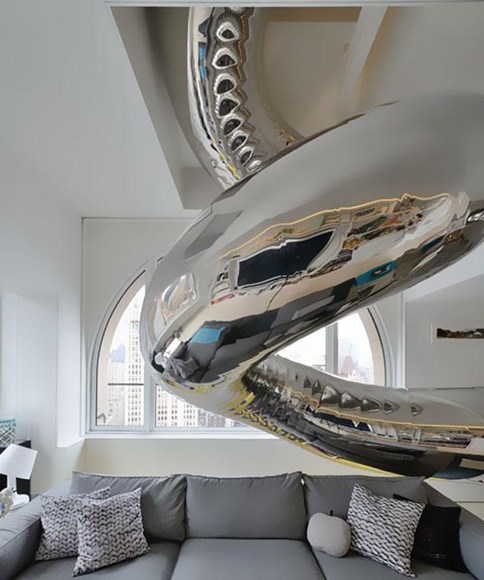 Why descend when you can slide? This steel slide staircase is great for a home with kids. The steel makes it look sleek and classy and more like an uber modern sculpture. Note how the upholstery and furnishings complement and highlight the slide.
Zig Zag Stairs
Crazy zig zag stairs in lovely blond wood are a focal point in this Swedish home. Not for the faint-hearted!
Disappearing Stairs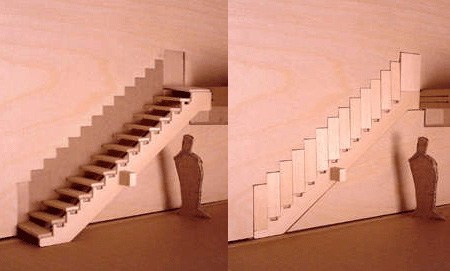 Have a space crunch? Try revolutionary stairs which disappear into the walls at the press of a button. Perfect for studio apartments in cities like Mumbai with skyrocketing realty rates.
Wooden Slide Staircase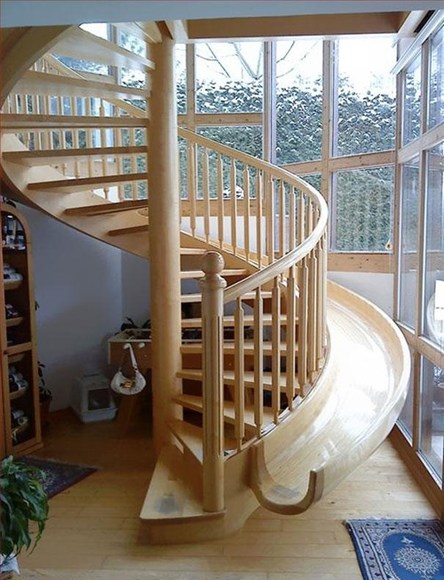 If the steel slide is too industrial looking, the wooden one is far more appropriate for a home. Matched with the wooden floor, it looks as if it's grown from the house itself.
Barbie Doll Staircase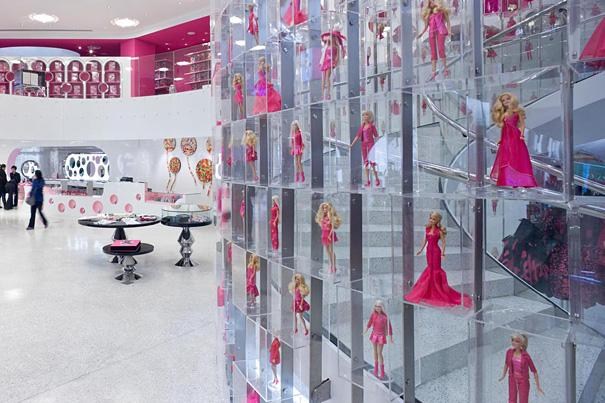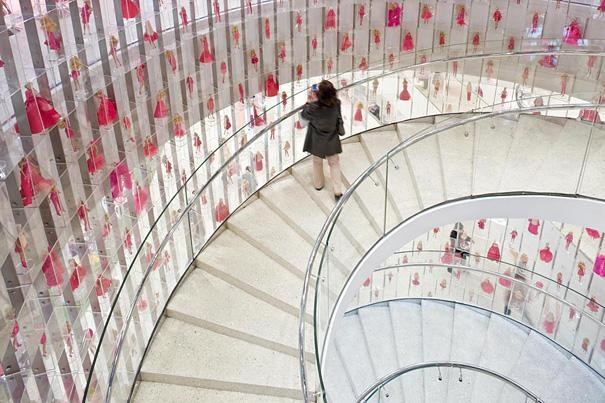 This is something that my daughter would love! This Barbie doll staircase in Shanghai is an enclosed spiral staircase with 800 Barbie dolls in tiny alcoves. An ode to a little girl's best friend.
The Skeleton Staircase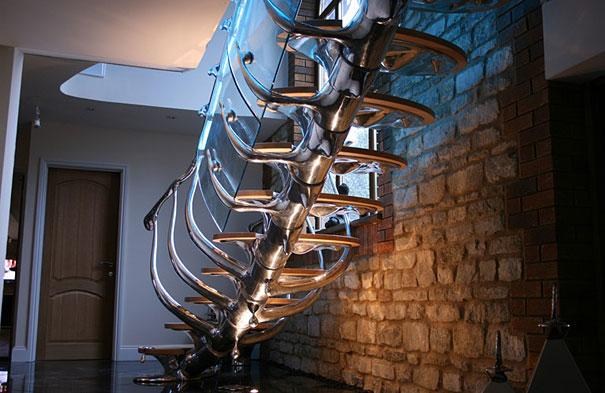 This timber and glass staircase with chrome detailing is creepy to say the least. Don't say I didn't warn you! Rest assured your nights will never be dull with this ghoulish (though fascinating!) detail.
I hope this blog has made you look at stairs in a different way. Happy climbing!