What comes to your mind when you think of people working in IT? Timely, technical and a well-paid job! That's quite true. IT industry have varied career opportunities where you learn new things. It has become the fastest growing industry and has too many competitors! It's no wonder people aim to enter the IT industry as it has several advantages.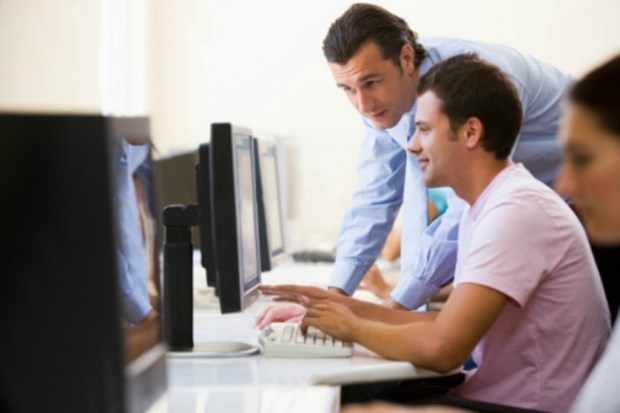 Below are few benefits listed which are enjoyed by an IT employee:
High demand job
Ambition to become a successful engineer or to work in an IT industry has become a goal among the students these days. With the growing number of engineering colleges, every year thousands of young minds enter into the IT industry.There is no doubt that there will always be a need for IT professionals. Whether it's a Software Engineer or network engineer or Web Developer, a wide variety of jobs are assured and are always in demand and growing.
Timely and good pay
If you are working in IT industry, no matter what post you are appointed for, people consider that you earn quite a good amount. Even though the entry level salary seems to be less, it offers a wide range of opportunities and guarantees increase in pay over the years with respect to the performance and experience. Whatever may be the job, an employee will receive monthly salary on time. He/she need not worry about the payment once employed in IT field.
Constant growth and change
A clear growth and change are noticeable with a person who is working in IT industry. An employee who enters as a fresher constantly grows as an individual and as a professional also. You will be assigned many tasks that will help an employee to updates his/her skills and learn more new things. This ensures that IT job is not boring or routine. With the constant change, an employee can identify his/her own strengths and interest.
Great opportunity for growth
Working in IT company gives you an opportunity to tackle different kinds of work instead of only one. An employee will get a chance to find out the interest area. Deciding upon it, people can concentrate and move to a higher position in the same department. As long as you're working for a company that allows for growth, moving to different positions or getting promoted in IT is rarely a problem.
Information Technology is constantly growing and changing, making it an exciting field to be a part of every day. With the right skill sets and the right passion, this can be the industry for you. Refer to IT engineering job vacancies for more opportunities.