Organizationa practices keep changing constantly and for an organization to keep up with this, corporate training is important. Apart from the changing practices, corporate training can help employees understand more about leadership, customer care, policies etc.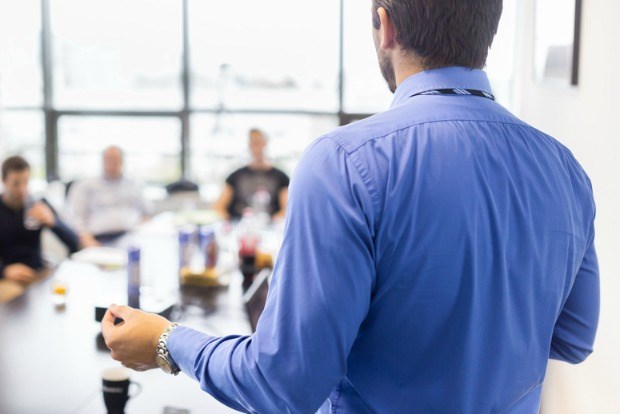 Here below are the top benefits of corporate training that can help an organization in the long run.
1. Unity: The biggest benefit of corporate training is the unity it brings in at work places. The training basically helps employees to achieve success together regardless of the backgrounds of these personalities. Conflicts are often big issues at workplaces and it can be due to varying cultures or personalities and it tends to create different perspectives. However, with corporate training, the gap can be bridged. This will, in turn, create a harmonious work place.
2. Customers: Every business majorly relies on their customers and clients. There would be no progress without them and it's essential for every business to handle their customers or clients in the best way. Corporate training help develops best customer service practices. The training will mainly focus on all the practices a company should follow for customer/client retention. The training will focus on a variety of aspects such as signing new customers to maintaining the existing ones.
3. Dated Practices: Corporate training can have employees trained in specific duties based on the nature of their work. The sectors of the job keep changing and it's essential for employees to be up to date with the latest trends in their field of expertise to keep them competitive. Without regular corporate training, the company might fall back and the practices might become obsolete. With corporate training, the practices don't go out date. By using outdated practices, an organization can also lose to market competition.
4. Leaders: Corporate training programs help nurture leaders from within the success of your organization. Many organizations, however, try to hire leaders from outside the organization to help the company grow spending extra resources. Corporate training has development programs that can help find talent from within the organizations who have all the necessary qualities for a leader. The training program helps bring the best out of them and help in nurturing leaders.
5. Policies and procedures: Corporate training sessions will constantly remind the employees about the policies and procedures. They also constantly iterate on how the tasks should be performed. Adhering to the policies is very important especially for the administrative part of the organization. This also gives the organization an opportunity to keep everything aligned especially documents thus saving time. This is also quite important for a financial team who handle valuable data and is vital for making business decisions.
With great corporate training, organizations can benefit in the long run. Hire experts to help your company follow dated practices.