A Shower Curtain or a Shower Door - Which is better?
If you want an answer to this question, the answer is, it depends. Both the shower door and curtains have a few pros and cons. It is up to you to choose the one that fits your preference. Here is the comparative study of both the shower door and shower curtain with which you can identify the better one for your bathroom.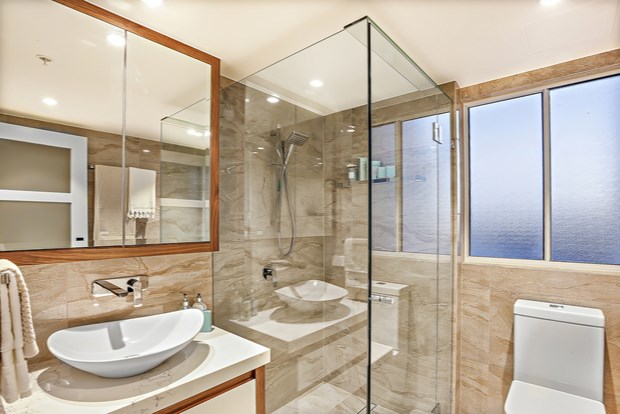 Aesthetics
Curtains – There are enormous varieties of curtains in vivid colors and pattern. You can decorate your bathroom differently for different seasons which is also inexpensive and effortless.
Doors – These give the aesthetically appealing look and also add class and elegance to your bathroom. A frameless glass can make your bathroom look edgy.
Maintenance
Curtains – It is easier to wash, but maintaining it to prevent mold and mildew is difficult. Fabric curtains would be a better option which is machine washable and mold resistant. Vinyl liner builds up more soap scum which needs frequent replacement.
Doors – It requires minimal maintenance and looks new for years if a protective coating is applied. Scale and scum build up can also be easily cleaned.
Budget
Curtains – These are inexpensive but needs frequent replacement.
Doors – The investment is expensive, but the maintenance cost is very less.
Space
Curtains – Curtains can occupy more space than the doors. But when the curtain open it gives you full access to the bath. This can make space in your bathroom.
Doors – these are thin and do not occupy much space in your bathroom.
Privacy
Curtains – Curtains can hide your bathroom whenever you want.
Doors – Doors reveal more of the surroundings which makes it necessary to keep your toiletries clean.
Warmth
Curtains – when you get a steam bath the warm air rises and draw in cold air from the bottom of the curtain which is very unpleasant.
Doors – Doors do not disturb your warmth inside the shower area. It keeps the steam and heat inside to make your shower a pleasant and warm experience.
Water splash
Curtains – Curtains can reduce the water that splashes from the shower, but may it get wet due to that and also wet the area outside.
Doors – Doors keep the water in and does not wet the outside area.
Accessibility
Curtains – It is easily accessible when giving your pets or children a bath. On the downside, it can be extremely annoying, as the curtain can stick to you after the bath.
Doors – In the case of pets or children, it is difficult to manage in shower doors.
Hygiene
Curtains – vinyl shower curtains contain toxic volatile carcinogens that may affect our health especially kids and elders.
Doors – these are hygienic and least to care about if it is laminated and safety tempered.
Versatility
Curtains – These can work well with any shape of the bathroom. Everything you need to do is shape the curtain bars and resize the curtains with your sewing machine.
Doors – It is challenging to deal with complicated shapes. You will need to plan with the designer and leads to additional expenses.
If your main preference is the aesthetics, maintenance, and space, shower doors would be the better option. However, shower curtains provide privacy and accessibility that comes under your budget. If you're still confused, get in touch with some of the best interior designers for expert guidance.