Dos And Donts When Choosing Window Treatments
Make your room more glamorous and luxurious by choosing an elegant drapery for your doors and windows. Reflect your own personality through your interior design by adding a character to your room. But selecting the perfect fit can be a tough job as there are so many curtain types, colors, and textures. Here is the list of dos and don'ts you need to consider before picking the perfect fit.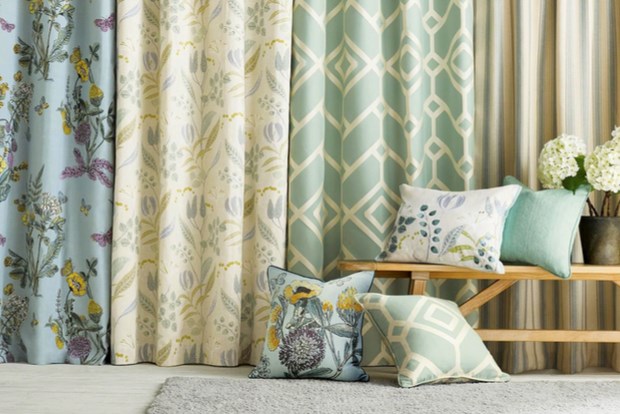 Do look for the curtains that can cater to the purpose of the room
Be clear about the reason why you need a curtain for your room. Do you need to add a colored accent to the interiors? Improve privacy? Or eliminate light? It is necessary to find window treatments that can cater to all your requirements. You can also opt for blinds that can control the temperature of the room as well as the light.
Do consider the size, color, and pattern of the curtains
As the curtains take a major part in creating an impact on the interior look of the house, you need to get suggestions from the interior designer or other experts when deciding on the pattern, color, design, and texture of the window treatments. You got to choose the design that can go well the existing interior design of the house.
Don't compromise on size
It would be a major turn off to your living hall look when you put up a small sized curtain on the window. The ideal curtains should be at least double the width of the window and longer than the actual height of the window. You should not compromise on the size to get a streamlined and elegant look for your house.
Don't forget the curtain rods.
As most of us concentrate too much on the curtain designs and patterns, we always tend to forget about the curtain rods and finials. Opt for suitable hardware that matches the color and style of the curtain. Make sure that you need to buy huge decorative rods if you bought heavy drapes.
Do count on the area of installation
Every curtain material holds its own properties and advantages. Depending upon the place of installation, opt for suitable curtain material. For instance, get a waterproof curtain for bathroom showers, fireproof curtain for kitchen and heavy blinds for bedrooms.
You can get in touch with the top curtain and blind dealers in the following cities to explore different window treatments with varied colors, lengths, fabrics, and styles.
Chennai, Bangalore, Delhi, Hyderabad, Mumbai, Ahmadabad , Kolkata, Pune.