With festival bash hovering in the city, people are relishing the perfect moments with their friends and family. September welcomes nature and together it amends the beginning of spring; a magnificent season to relish the glut of festivals. After Ganesh Chaturthi, here comes the celebration time for Muslims, BakrId! When an Islam festive pops up, it's always the best time to enjoy sumptuous meals with enticing desserts.
Finding the significance of the festival is more important before enjoying it. So, turning the pages of your history book is essential at this point of time. Well, I quested on the reason why BakrId is celebrated and here I ended up with this short and informative story.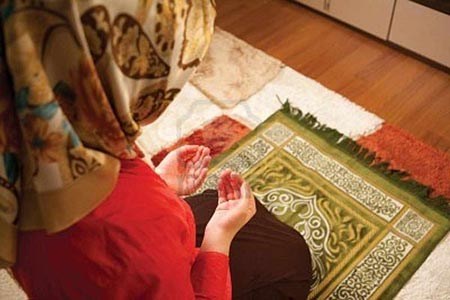 Eid Mubarak
The Story behind BakrId
Also coined as Eid-ul-Zuha or Eid-al-Adha, this festival is celebrated on the remembrance of a person named 'Hazrat Ibrahim' who was a great obedience to Allah. He had a dream, where Allah ordered him to sacrifice the most precious thing in this life. This dream haunted him every day and finally after consulting his wife, he decided to offer their son, who was the most treasurable gift in their life.
The arrangements were commenced and Hazrat laid the sword on his son's throat. Suddenly, in between the blink of their eyes, the boy vanished and was swapped by a sheep. So, Allah tested Hazrat on the faith he had on the heavenly power. His faith was unbreakable and from then the festival (BakrId) was celebrated to symbolize the spirit of sacrifice. So, people slaughter a goat, cow or sheep and one third of the meat is offered to poor and needy. The other third is retained for the family members.
Sweet Recipes to delight
Here are the main sweet recipes that you should never miss out on BakrId.
Ma'amoul: A sweet tartlet made with almonds, figs, walnuts, pistachios and dried figs. They are cookies to delight during the festive eve.
Balyshahis: It's a habitual sweet recipe that is made using refined flour and shaped to your wish. Deep fried in oil or butter or ghee and then dipped in sugar syrup
Seviyan: One of the popular sweet dishes made on BakrId. By boiling vermicelli in milk and then adding walnuts, almonds and pistachios, this recipe delights everyone.
Basbousa: It's a cake recipe that is prepared by ingredients like semolina, which is soaked in sugar syrup. To add extra flavor, coconut is mixed to the palate along with orange flower and rose water.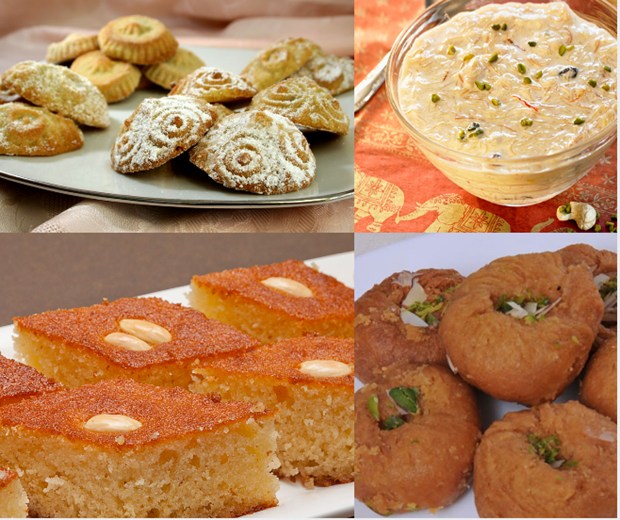 Here are some common dishes for BakrId:
Mutton Fry

Lamb Kebab

Mughlai Chicken Curry

Mutton Gravy
Every festival becomes a special one, if everyone in your house enjoys a delectable palate. So, why don't you opt for the best catering service for BakrId?
May Allah's grace shower your family with happiness and prosperity! Wishing you all a Happy Ramzan!
Source & Image: Net