How To Choose Professional Detectives?
Being a detective is one of the highly intellectual jobs. Not all facts are true and one cannot directly jump into all cases to investigate it. This is where you need professional detectives. Though hiring a detective is legal in India, the law doesn't suggest proper conduct or rules and regulations for a detective agency. So, it is important that you choose a proper detective agency to resolve the mystery.
There are certain reasons for which private investigators are hired:
Spouse infidelity
Child custody in charges
Employment background check
Identifying missing people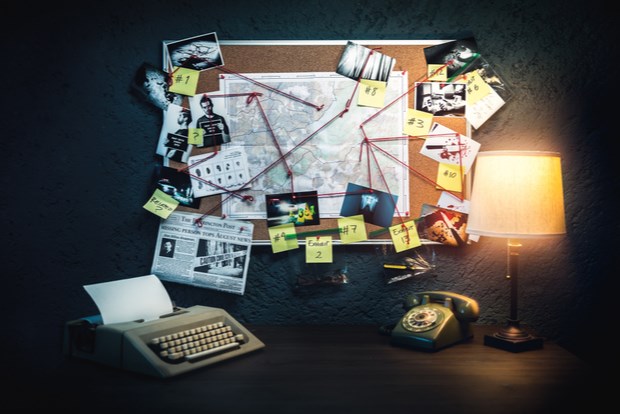 Apart from this, a detective is chosen to investigate cases like – the social status of a family, financial background of the partner's family, background in terms of previous marriages, personal habits that include alcohol or drug addiction.
A professional private investigator will have to possess a set of skills. Let's have a look at some of them.
Let's discuss the top things that you should consider prior to booking your detective.
Experience
This is a challenging field where experience is one of the important factors to consider. The more the experienced a detective is, the clearer will be the case briefing. Since the work involves more detailing, there is no room for mistake.
Communication
This works, needs a lot of communication among the workers internally and with the clients as well. Once a case is kick-started, the detective will be the face of the investigation until it gets over. So, communication plays an essential role during case briefing, approaching the clients, explaining the proper state of the investigated case and more.
Good contacts
When it comes to checking the crime history of a person, the detective has to hold a good circle of contacts, professionally. This will help the client to get more, in-depth and verified details.
Maintaining professional contacts will also help to get in touch with high authorities who may be of great help in solving mysterious cases.
Reliability
One should not reveal the details of the cases to anyone at any cost. Reliability is the most credential factor for a detective company. At the same time, collecting unnecessary details in a case that is not demanded by the client is also not advisable.
In-depth investigation
A client is relying on a detective agency for a detailed perception of a case. This being the case, an in-depth investigation is important. One should bring in multiple perceptions into a case. There is no wrong in taking chances. But the end briefing should be clear, to the point and should clarify and meet the demands of the clients.
Suspicious about something? Find it right now. Log onto Sulekha, the fast and free way to get experts and get connected to the best detective agencies near you.
Amount charged by the detectives
There are no standard charges when it comes to detective jobs, as the type of subject and time took differs from each case. The factors like manpower required, resources and equipment and the time are taken to decide the fee charged by the detectives.
| | |
| --- | --- |
| No. of days | Charge per day |
| 1 day | Rs 9,000 |
| 2 to 3 days | Rs 7,000 |
| 5 days | Rs 6,000 |
| 7 days | Rs 5,000 |
| 15 days | Rs 4,500 |
| 30 days | Rs 4,000 |
Apart from this, the detectives differentiate the cases based on the qualification and experience of the agents and type of the subject (person to be watched). While normal people fall under Category C, the high profile and extra smart people fall under Category A.
Let's see the charges based on the categories:
| | |
| --- | --- |
| Categories | Charge per day |
| Category A | Rs 6,000 |
| Category B | Rs 5,000 |
| Category C | Rs 4,000 |
Top 6 Skills That A Detective Must Have
Not all cases are same. In that way, an investigator should be great in analytics. Whenever there is an investigation, the detective should be able to have a wider perception over it and analyze it in all possible angles. Especially, this aspect should be applied when a professional is handling a theft case. If there is no proper evidence or a basic idea on how the incident took place, the detective should look out for the tiny clues that are left unnoticed by the culprits. This is possible only if the investigator has a good analytical approach over the case.
When it comes to dealing with a case or raising a suspicion over an incident, what you see or what you hear might not be true. One has to give deep attention to details. This is the key for the good investigation. A small detail can be a major table turner in a case and it might also be the gateway for the case.
Developing proper communication without raising any suspicion is an important aspect that takes a case to further levels. Whenever there is a barrier in communication there comes the end of the case. Not everyone can be the best communicator when it comes to investigation. The main task is not to reveal the identity but at the same time gathering all the minor details is not as easy as we think.
For any kind of work, discipline is important. However, this field demands more of it. Meeting deadlines, having a code of conduct, maintaining good dignity, holding reliability – comes under discipline. Only if a company maintain a good level in all these aspects, they will be considered a good detective agency.
Not all suspicions can be true and one cannot take chances over all the suspicions that they rise. If they grow a suspicion over a target, they should have their own reasons, and those reasons should make sense and should make to the point. One cannot just go with the instincts. However, it needs good interpersonal skills.
Of all, patience is most important. Certain cases might take days, some cases might take months and some other cases might even take years. It all depends on the weightage of the case. However, the wit and courage will only help the investigator to deal the cases. While handling a case, it is essential that they consult it with much patience. Doing it up in a hurry, will not lead the case to anywhere.
It is also a detective's responsibility to explain the situation of the case, how are they tracking it, where they are now, and what is their future plan to move further. All of these should be explained to the clients at regular intervals. Unlike this, if they are left without any clues, after a point of time, the client will lose their patience.
Want to hire a detective? Confused on how to choose a reliable investigator? Log onto Sulekha, the fast and free way to get experts and get connected to the best Detective Agencies near you.