5 Benefits Of Home Cooked Meals- Professional Cook Services
After a tiring day at work, all one wants is to go home, dine in and get a good night sleep. Professional assistance always makes domestic work easier for you. This lets you focus and manage other duties efficiently. Professional home cook experts help you with everything right from stocking up the pantry, planning a weekly menu, cooking timely, organizing the kitchen and more. If you have been struggling to keep up with the cooking schedule, you must consider hiring a home cook. Here are the top 5 advantages of booking a home cook.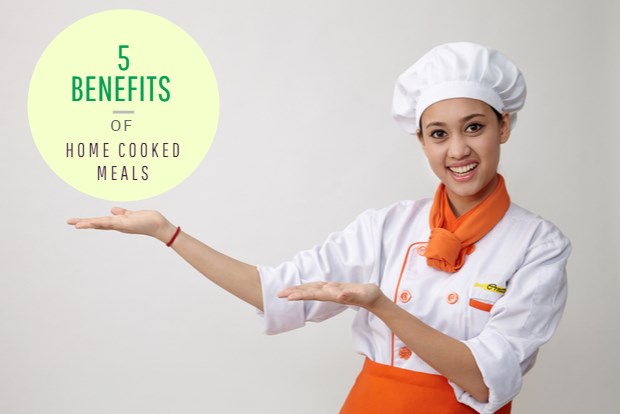 Portion control
When you dine at home, it's easier to regulate your portion size. Food joints usually may have larger portion sizes comparatively. This just leads to unnecessary hogging of food.
Healthier options
With home cooked meals, one is aware and can be assured that healthier and fresh ingredients are used. Restaurant food is usually high on sodium, fats, and sugar which is not a very healthy option. Also, most of the food ingredients are processed or vegetables or meat are usually preserved in cold storage for longer shelf life.
Saves money
Dining out often is not a pocket-friendly option. Instead, you can hire a professional home cook that can cook your desired dishes at home for you. Also, a home cook will help you with additional services like stocking up pantry, organizing the kitchen, curating the weekly menu, customizing meals as per preferences, etc.
Saves time
When you hire a home cook, you are bound to get timely home cooked meals. Experts plan in advance and prepare everything as per your schedule. No more need to break your head about what to cook or order. One can make use of this time productively! It's a win-win situation, we say.
Fewer chances of food allergies
Home cooks keep a track of your likes, dislikes and health requirements. This way you are prone to lesser food allergies or reactions. Since these services are highly customizable, you can modify your eating lifestyle and make it as healthy as possible.
Connect with an ideal home chef now! Sign up with Suleha.com.