Important Tips for Hiring a Housemaid
Housemaids come to rescue if you can't handle all the household chores and find difficult to have some free time. No matter you are working or staying at home, maintaining a house is quite a challenging task as it involves huge works- right from cleaning, washing and ironing to cooking, etc. Hiring housemaids will be of huge assistance as they take care of all the household chores and keep the house clean while you're out working or handling other aspects of lives. More than functional supports, they even become extensions of the family when a good rapport is struck.
Hiring housemaids might be one of the toughest decisions for many people as it involves the entry of a stranger into your house. However, when we need someone to help us in domestic chores in the busy schedule, domestic helpers are undoubtedly the best solution.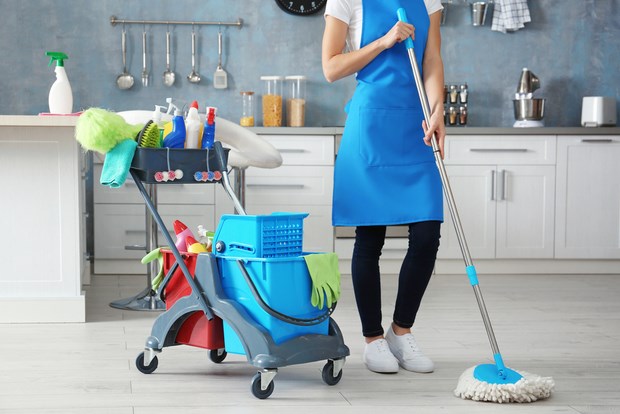 But wait, hiring a home maid service isn't as easy as one might think. It takes lot of time and efforts in choosing the right person for your help. You need to find a person who can be trusted and handles the household chores in your absence. Here, we help you with some tips on how to find a reliable housemaid.

Consider Your Needs: Part-time of Full-time Housemaid
The first step you should take is to outline your needs on hiring a domestic help- whether you require a part-time or full-time housekeeper. Identify your requirements and establish the number of hours a week you would want a housekeeper to work. Outline the daily and weekly duties of a housekeeper to have a good idea of the hours a week to hire a home maid service and fill the routine.

Housemaid Recruitment Options
You have the following three basic options to recruit a housekeeper.
Self-recruitment: In this case, you have to look for someone yourself by asking your friends for recommendation or someone who you know among your network.
Contact the housemaid employment agency to find an ideal housemaid based on your needs and situation, after which you have to pay the housekeeper directly.
Make a contract with any reputed home maid service company that you pay to send in a reliable housemaid.
Each of the above-mentioned housekeeper recruiting options has its own pros and cons, so consider carefully which is best and what would work for you.

Interview Potential Housemaids
Spend enough time to analyze CVs and resumes of housemaids and then interview the best person as you feel so. You should like the person and in turn he/she should enjoy working for you, too. Retaining a maid is a complicated thing, therefore you should take your own time while selecting a housemaid that best suits your family needs and schedules. Choosing a person regarding the safety aspect is equally important as the housemaids tend to have access to precious things and valuables in your house including your children and pets.
Make a Formal Offer
If possible, hire a housekeeper on a trial basis and see how they work and maintain the house before committing a long-term employment offer. If you like the housemaid, then go ahead and make a formal offer of longer-term work. Review and clarify the terms of payment and discuss a deal with the person. Make sure the expectations on both the sides are met for a smoother contract. The rates vary for a part-time housekeeper, a live-in housekeeper and a live-out housemaid. A home maid service company may charge higher rates since they have more running costs and overheads. Bear everything in mind before you make a decision.
Maintain Good Communication & Set Boundaries
Positive communication and encouragement will end in good relationships. Maintain a professional relationship while the housemaid works in your home and treat properly. The more you develop good rapport and respect the professional relationship, the more you will gain for a long-term commitment of the housemaid.
After all, offering a helper job to someone is not at all easy and involves many things to consider before choosing one. Therefore, makes the decision of hiring a housemaid wisely for the safety of you and your family. As we are living in a fast-paced world, hiring a domestic helper is a mandatory need and not luxury. While you wish to spend some time quality time with your family, hiring a housemaid who can help in daily chores will prove beneficial.
Sulekha helps you in finding the best housemaid with many verified home maid services and reliable agencies listed on our site. If you are looking for a domestic helper, just land in our site to get the housemaid that best suits your requirements and needs.