Artistic door handles for your homes
Ornate door handles have been popular since ancient times. They adorned the doors of temples, palaces and fortresses adding grandeur and beauty to the timeless structures. Traditionally, handcrafted iron or brass door handles paired with key holes guarded the gateway to Gods and kings in India. Ornate wooden door handles were equally common in houses.
Courtesy: Pinterest
In recent years, while the material has changed to a more functional and easy to maintain metal and steel, these can also be beautifully carved to add beauty to your homes.
Metal door handles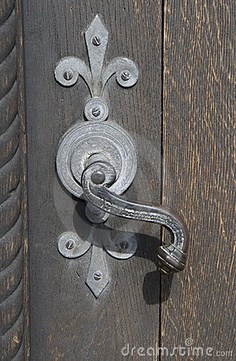 Courtesy: Pinterest
Door handles with delicate motif on its backplate symbolizes the colonial style of architecture. They are also made of metals like iron or brass and give a more elegant look on doors in your study, library or closet rooms.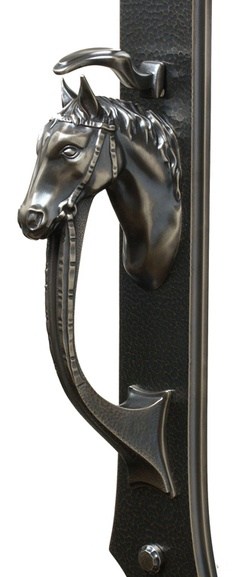 Courtesy: Pinterest
Some door handles are designed with faces of animals like dragons, lions, horses or panthers to mark a sense of power and elegance. They can be used on master bedroom doors and entry doors, as well.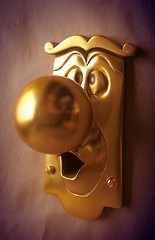 Courtesy: Pinterest
Knobs are more compact and user-friendly than door handles as they have 'easy to handle' lock mechanisms for kids and elderly. They come in a wide range of unique designs and sizes sporting a quirky look on your doors at home.
Metal door handles costs about few thousands of rupees depending on the designs and sizes of your choice.
Wooden door handles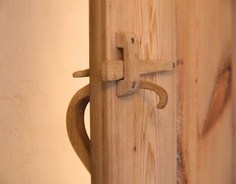 Courtesy: Pinterest
Door handles carved out of wood are simple and sturdy. They give a rustic look to your rooms and are also inexpensive. Wooden door handles are apt for doors in bedrooms and living rooms. It costs around Rs.800 onwards.
Steel door handles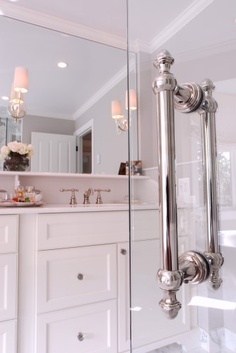 Courtesy: Pinterest
Most of the door handles today are made of stainless steel. They give a sleek and chic look to your interior and goes well with glass doors, too. You can use steel door handles in kitchens and bathrooms as they are water-resistant and need minimum care.
Steel door handles in basic designs are priced at Rs.1000 onwards.
While for purely functional purposes, decorative door knobs will show that you find beauty in the little things that make up our life.