Flush, Panel, French: Door types for your home
When you think of a door for your home, you probably only think of the big one at the entrance. But, what about the numerous others? Your hallway, cupboards, closets and bathrooms… they all need doors too, don't they? Choosing the right door can be especially difficult when you want it to do more than just merely open and close. The ideal door ensures privacy, adds to the style factor of the room, complements the interiors and has added functions. Here is some information on them.
Flush doors
These are simple doors, most commonly chosen for being utilitarian. They may be hollow or solid. For passages between two rooms, it is advisable to choose solid flush doors that are heavier than hollow ones. Both the doors, after construction, must be either painted or stained and treated with a sealant. These are most suited when there is a need for the door to swing back and forth, rather than along the tracks. Flush doors come with the advantage of being resistant to stains and scratches, and easily maintained. All you need to do is wipe the door with a dry cloth.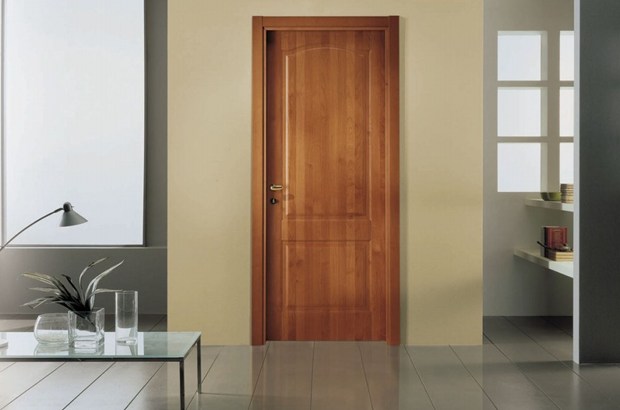 Image Source:www.gujaratplyboard.com
Panel doors
All panel doors come with either horizontal or vertical panels. Panels, stiles and rails are its three major parts. Today, panel doors are made from various woods and are even created using molded panels. The most common type of panel door design consists of six panels that give a traditional appearance. While stiles are the two long vertical pieces running along either side of the door, rails are the pieces that surround the panels and are attached to the stiles.
These doors can be given a finishing touch with either paint or polish. These are hard, difficult to damage and considered best for daily use. These eco-friendly doors add beauty and elegance to a home, but require daily cleaning due to the large amount of dust that it attracts.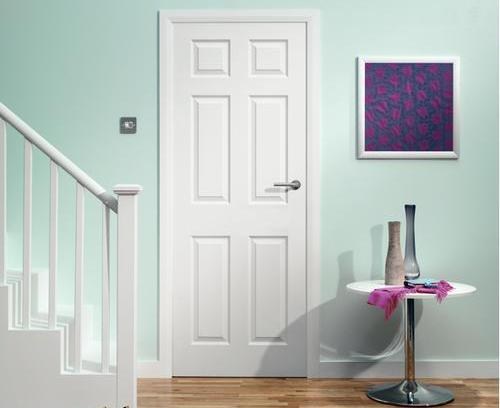 Image Source:www.wickes.co.uk
French doors
Known to be extremely stylish, French doors are typically made of full-length rectangular panels. The glass panels are hung in one frame, with both doors opening outwards. These doors can be used as dividers without having to compromise on visibility. French doors are preferred for rooms that are generally dark and work as great value additions during renovations.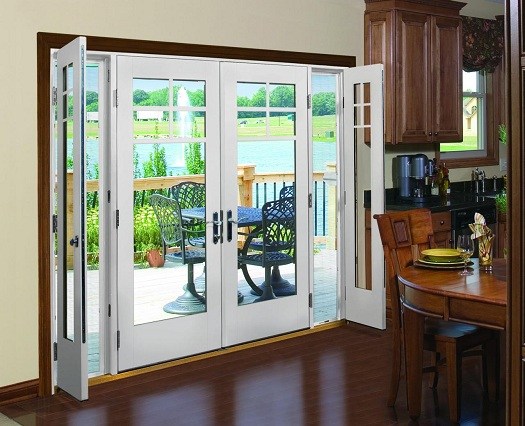 Image Source:www.blindsforslidingdoor.com
Bi-fold doors
Commonly used for closets and pantries, these doors can also be installed between rooms. They are made of wood, metal or glass. These consist of two doors folding to one side and two sets of doors folding on the outside edges (for a larger opening). Bi-fold doors are very useful, especially for a full closet or pantry access.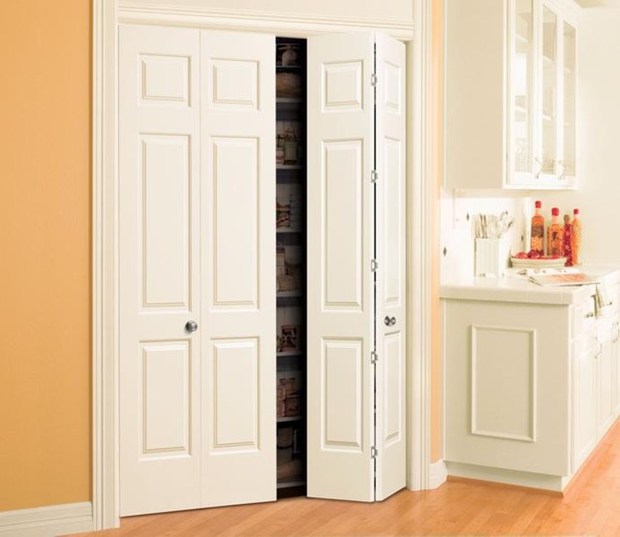 Image Source:www.houzz.com
Louver doors
Louver doors have wooden fins or slats/louvers that allow for sufficient ventilation and light, in addition to preserving privacy. These are generally used for wardrobes and store rooms as they are relatively weak when compared to other door types. Louver doors made from pine, maple and oak are also available. You can paint the wooden louvers in contrast to the colors of your interiors. You can have fins running through the complete length of the door or with half of the door covered with a closed wooden panel. Cleaning the louvers of the door is a little difficult.
Image Source:www.houzz.com
Pocket/sliding doors
This type slides in and out from the wall (almost like a hidden door). You can have a single pocket door that can be pushed aside or double pocket doors that meet in the middle. These are installed to save space. One drawback is that a minor repair in the hidden parts will require the removal of the entire door and sometimes even trimming the wall.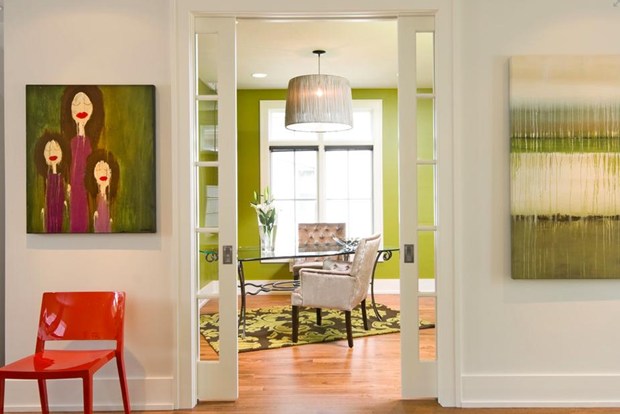 Image Source:www.cansavetheworld.com
Based on this, I hope you will be able to choose the best door to suit your design aesthetic and requirement.