Kaizen business philosophy involves constant improvement of business process by making adjustments to it. The term Kaizen is a Japanese which literally means good change. Kaizen training also helps in simplifying and streamlining business process that will potentially increase profits and will also help in creating a workplace harmony.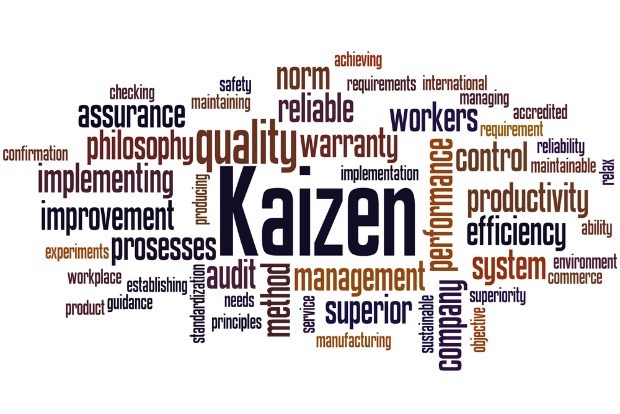 Here below are a few things you should know about Kaizen method before enrolling for a training session.
How can the Kaizen philosophy benefit an organization?
The kaizen philosophy was developed to improve manufacturing process and was one of the primary reasons for success in several industries in japan. Kaizen methods are tested ways which will be great from the development of the company using simple activities. Kaizen also provides process improvements which can be implemented at any time frame and will ensure relevant parties are empowered. In organizations, there is always room for small improvements and these process help fine tune the organization. All of the benefits for these methods will add and will eventually have a significant impact on the organization.
What does Kaizen approach include?
The Kaizen approach includes the following
To be able to monitor impacts and standardize changes.
Innovation according to requirements.
Creating methods to increase productivity.
Taking measures based on operation cycles.
Gauging performance based on requirements.
The Kaizen method approaches the business with the best practices and the training helps in creating a synergy within an organization. The Kaizen philosophy also emphasizes on creating organizational goals to provide a dynamic scenario for sustained momentum towards increased effectiveness and efficiency.
What is the Kaizen 10 step process?
The kaizen 10 step process is created for process improvement. The 10 step process gives Kaizen methodology a flexibility and can be used throughout the organization. The 10 steps are as follows
Defining what the problem is and its causes
Documenting the current situation
Being able to visualize the ideal situation
Define targets
Analyzing the problem and brainstorming solutions
Developing a suitable Kaizen plan for the problem
Implementation of the plan
Record and compare results to the targets.
Summarize the situation after implementation
Create an action plan and methods to sustain them with obtained results.
How can Kaizen benefit an organization?Many popular organizations across the world have implemented Kaizen methods and have also trained their employees to get used to these methods. Implementing Kaizen methods can
Improve response time
Improve the overall productivity
Improves customer satisfaction
Improves problem solving
Improves commitment
Kaizen training is conducted on several platforms including online classes. If you believe you have what it takes to be part of this, then it's about time you enroll yourself in some of the best Kaizen training classes.