5 Important Tips to Increase Your IELTS Score
Different countries across the world have different screening systems for international students and candidates who wish to study or work abroad. IELTS is one of the most popular standardized testing systems for people who wish to immigrate or study abroad in countries like Canada, Australia, New Zealand, Ireland, and the UK. IELTS (The International English Language Testing System) tests the English language skills on the four main aspects: Speaking, reading, writing and listening. Preparing for common entrance exams involves efficiency and time management rather than sitting for long hours and studying.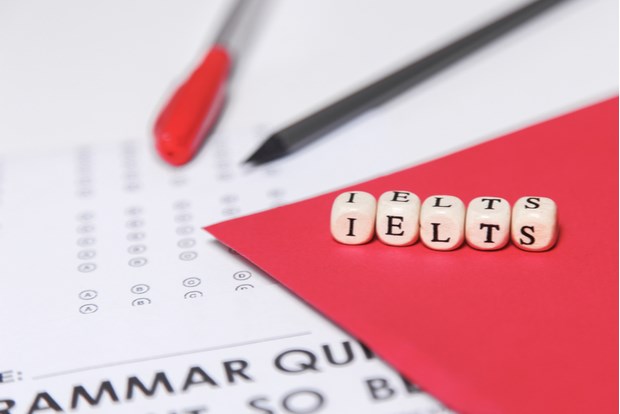 There are two types of IELTS tests which candidates can undertake.
IELTS Academic &
IELTS General Training
IELTS Academic- Suitable for candidates who wish to pursue higher education abroad and also for professional registration purposes.
IELTS General Training- For people who migrate to other countries can take the IELTS General Training Test which focuses on the Basic English skills for survival.
Therefore, candidates should take the appropriate IELTS test depending on the purpose and requirements and prepare accordingly. Here we suggest some tips that can help you prepare and crack the IELTS exam with ease.
Understand the IELTS Test Pattern
It is vital to understand the format and pattern of the exam completely before you start your preparation for any test. As IELTS tests candidates on the four parameters of the English language: Reading, Writing, Speaking & Listening, you have to prove your efficiency and skills in all the four aspects for a better band score. The total time allocated for all the 4 four tests in 2 hours, 45 minutes, and for each test, it follows as: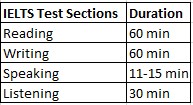 While the tests for listening, reading and writing will be conducted and completed in 1 day, the IELTS speaking test will be conducted a week before or after the other three sections. Each skill requires different methods of preparation and you have to practice accordingly.
For instance, you should focus on developing speed reading skills, practice skimming and scanning the passage, improve vocabulary, and identify keywords to spot the right answer for the reading test. Watching movies, news and listening to music in English regularly will develop your English listening as well as speaking skills. Learn new vocabulary and practice more essay writing to ace in the speaking and writing sections.
The More You Practice, The More You Score
A great deal of practice will help you crack the exam in one go and improve your IELTS scores. Analyze your weaker section and focus more on the same. Though you are good at English in general, each section needs to be focused more on an overall higher band score. Practice reading out load to improvise pronunciation; spend a good time practicing essays and developing English grammar and practice speaking in front of the mirror for fluency and confidence. Development doesn't come in just one day, regular practice and steady preparation help you ace the exam as you dream.
Include Variation
Monotony is boring and sometimes obstructs your learning process. Try to include variation in the aspects of speaking, reading and writing skills by learning new words, sentence construction, and tone moderation. However, if you get stuck while trying to use new vocabulary in your speaking test, don't get nervous and think too much about it. Just continue speaking with the regular words giving no chance of stammering in the middle of a conversation. Using new vocabulary in writing will help you get more marks in the writing section, too.
Time Management
Time management is very important for any kind of entrance examination, and IELTS is not an exception. Particularly in the three sections: reading, writing and listening, one has to be very cautious about managing time. If you spend more time on the first part of reading comprehension for instance, then there is a higher chance that you may fail to answer the last comprehension questions with only less time left. This might affect your reading score causing your overall score to be less. The same goes for writing and listening sections where you might end up not completing the last part properly.
Consistency
"Consistency is the key to success!" This statement suits well for the preparation of IELTS examination, too. You need to prepare and practice regularly to improve fluency is all the four sections. Your preparation should be consistent till you take up the exam. Keep practicing on sample questions and balance your preparation. Maintain good health so that it will help you concentrate more on the preparation and get higher scores in the exam. Consistent, commitment and practice will always help you achieve your goal, so gear up and ace the IELTS exam with these useful preparation tips.
Joining IELTS coaching classes will help you enhance your skills and get a higher band. If you are looking forward to joining any coaching institutes, then sign up with Sulekha where you will find the best IELTS coaching institutes in your preferred location.