Improve your English for UPSC 2022 Exams
The English language has become critical to our professional success, no matter which field or career path we choose, and this is true for any IAS aspirants, who are preparing for the UPSC Civil Services Exam. Also, good command of English is necessary to get through the interview stage as well as for training after the selection.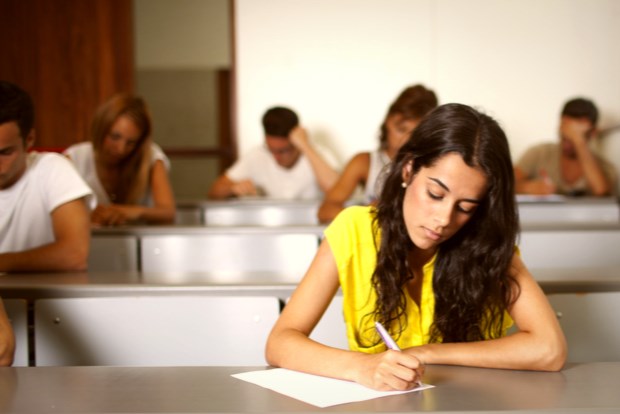 Preparing for the UPSC exams requires commitment and attention to many factors, and to improve your English for the UPSC exam, you must become aware of all aspects of the English section. Here are few tips on how you can improve your English for the upcoming UPSC exams in 2022:
Reading Newspaper and Magazines daily
Make a habit of reading English newspapers or magazines on a daily basis which can offer language guidance and knowledge of world affairs at the same time. Newspapers and magazines have an interesting way of capturing readers' attention which will come in handy for the UPSC exam and editorial sections can assist you in content creation and vocabulary.
Practice Writing
Preparing through practice for the UPSC Mains writing exam is highly advised to avoid last minutes mistakes. Only consistent writing will build confidence and comfort when writing essays and long paragraphs. Making a habit of writing every day without fail wouldn't only improve a particular aspect but also many others especially knowing how to structure big write up and stick to the word limit.
Speech practice
Another very important aspect of improving English language skills is improving verbal communication. Speaking in English would help you get a command of the language and avoid common speech mistakes. To get used to speaking in English it is important that you practice every day, and get utilized for answering exam questions stress-free.
Try out interesting ways to learn the language
This tip is crucial to learn English for UPSC faster and with available resources such as TV shows, movies, podcasts, radio, etc. Listening and watching them would provide English language commands, boost vocabulary, and avoid communication errors. However, often candidates do not get any academic content through these sources to make sure they progress, which might require them to watch content besides their topics of interest. It would help to polish the English language skills of aspirants with already good English.
Practice previous year Papers
Solving previous year's English papers would help boost your self-confidence to tackle the exam, besides taking English classes for the UPSC, and other competitive exams. It would make you comfortable with the types of questions. Practicing previous year's papers in the given duration by setting a timer would improve writing speed, accuracy, and make you more proactive.
Learn and use a new word every day
Learning new words and boosting vocabulary can improve writing, reading, comprehension, and speaking skills. However, try to incorporate newly learned words while writing or speaking on a daily basis. The practice would help in memory retention, memorizing the meaning, and give ideas for areas to utilize in a sentence, especially for new learners. Another form of improving vocabulary and using new words is through books, magazines, journals, shows, podcasts, etc.
After that, make use of these words most aptly.
Remember these tips to improve English language skills, especially if you are dedicated to cracking the exam in your next IAS attempt. If you want to learn from the best institute offering UPSC coaching in Hindi, head to Sulekha IAS coaching in Hindi.