Series 1: Official Entry To The Dream Country: Successful Candidates On Importance of IELTS
The foreign language entrance exams' are at its peak, and wherever we turn, all we can see are ads about IELTS coaching, preparation tips for IELTS, and more. So, what is IELTS? Why is it so important?
I interviewed four IELTS candidates who successfully scored excellent marks in the examination. Here, they share with us about their dream about their passion for flying abroad, the prominence of IELTS, and more and more…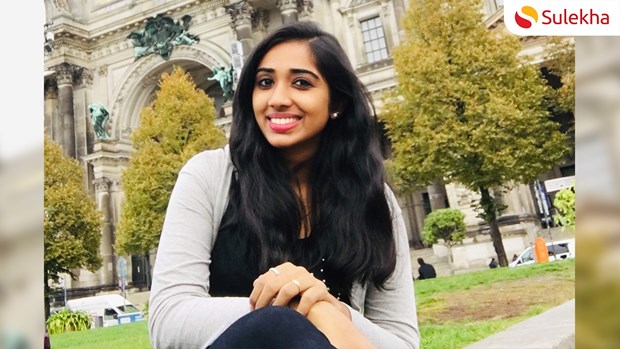 GLIMPSE OF OUR CANDIDATES
"I had to gear up my career to be at the forefront of learning new technologies. That was when I decided to take up IELTS to pursue an abroad education," says Shreya, who is now successfully doing her masters in a university in Germany.
With an eye full of dreams, Anugraha wanted to pursue her masters in Journalism. The passionate journalist took IELTS and passed with an excellent score. Now, Anu has joined in a top university in London.
Poorvaja Balakrishnan, another enthusiast, just wants to travel the world. She opted for masters in travel journalism in the most prestigious university in Australia. She took IELTS, and she shares her journey of 'Preparing for IELTS.'
Aarthi Raghavan is yet another student who wants to follow her dreams by pursuing masters in Economics. Having enrolled in a top university in Russia, Aarthi speaks about how fascinating was her IELTS preparation.
Why IELTS?
Shreya says, "I have always been drawn towards the quality of technical education offered by European universities and also enthralled by the scenic beauty of Europe. In particular, my dreamland of education is Germany. Most of the German universities demand IELTS score to get admission into their various streams of courses. By holding a valid IELTS score, a student can get into any esteemed universities in Europe."
"Being an Economics student, I can call myself an expert in crunching numbers. But my thirst for learning more and more did not end when I finished my under-graduations. Hence, for PG, I chose a university in Russia. However, my communication ability and grammatical knowledge took the backseat when I decided to take IELTS. But with the right coaching and the adoption of expert preparation method, I was able to pass IELTS with a good band score," smiles Aarthi.
Shreya insists, "There is a series of admission processes that are followed by universities across the world. But I have mainly emphasized on Europe's admission procedure. The first process is filling out the online application form put up in their portal, where we will be asked to answer basic personal questions and academic questions related to our past education, the subjects, individual semester credits, the overall credit points obtained.
There is a field where they ask for examinations like IELTS/TOEFL/GRE (most preferred examination for Europe is IELTS). Attachment of the scorecard of any of these examinations is mandatory without which admission is considered invalid. IELTS score is an important parameter in assessing an applicant's admission. All good graded universities expect a minimum band of 6.5. Other examinations might be considered when the university has to choose among multiple students with the same educational profile. Then there comes the telephonic/Skype interview arranged by universities. It depends on the universities/courses you apply. Certain universities may or may not keep this as part of their admission processes."
Commenting on this, Poorvaja says, "Almost 75% of the universities across the world recognize IELTS certification. Several universities must attach the scoresheet of the IELTS examination while filling the application."
Are you aspiring to join the university about which you dreamt for a long time? Then it's time. Scroll through Sulekha's page and get connected to the top IELTS coaching centers near you.
Stay tuned for more IELTS interview series. The next series will be published shortly.