Series 2: The Role Of Coaching Centers In IELTS Preparation: Successful IELTS Candidates
In our first part of the interview with successful IELTS candidates, we got an opportunity to know about four IELTS candidates who cleared their foreign language entrance examination like a pro. They shared with us about their purpose to face the exam and the importance of IELTS.
(Click here to read series 1 of our interview visit)
Below we have featured "Series 2" of our interview with the IELTS candidates, where they will speak about how the coaching centers play an important role in helping students to achieve the best score in IELTS.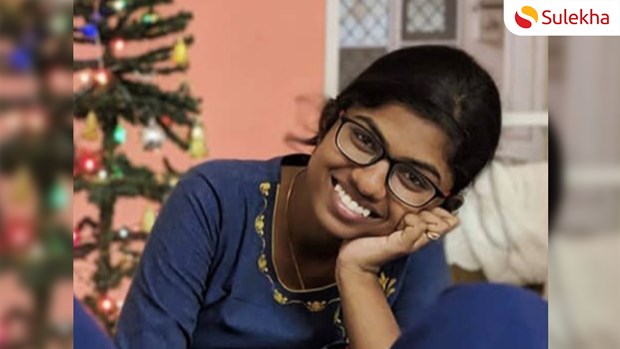 A short intro of our interviewees:
Shreya – A tireless learner of new technologies, currently pursuing her masters in Germany.
Anugraha – A future journalist who enrolled herself in a top university in UK.
Poorvaja Balakrishnan – A traveler who wants to explore the world and is studying in Australia.
Aarthi Raghavan – An Economics student who wants to be a successful economist, studying in a prestigious university in Russia.
How a coaching center does help students to get the required results in IELTS?
Practical learning

Explaining her preparation method, Shreya says, "I opted for self-study since I strongly believed in my capability regarding preparation and time management. Therefore I did not find a need to attend classes.
"But however, the coaching classes give a deep insight into the exam pattern, the types of questions that each section contains, etc. Also, the beneficial aspects about going to coaching centers are that we can converse in good English with fellow members; mock tests for speaking are conducted with the tutor or fellow members (trains you for Speaking section). Listening audios are played in loudspeakers (teaches you for Listening section)," explains Shreya.

Anugraha supports her by saying, "Coaching centers are where you get to explore the lessons practically. With fellow students preparing vigorously for the exams, you will get a good boost."

Study materials
Aarthi Raghavan says, "For me, a part of the preparation for self and a part was from coaching center. They are of great help when it comes to collecting the prompt study material, getting a bunch of question banks, acquiring expert tips and more."

Mock test series
Poorvaja says that the coaching centers helped her much with the mock tests. "Although you ardently prepare for a coaching exam, the mock play an important role in reality checking. The more you attend the mock tests, the more you will learn about the practical problems. You will be able to find out the timings you take for each section, your strengths and weaknesses, and more."
She further states, "There are four sections in IELTS Exam – Reading, Writing, Listening and Speaking. Of them, I was less confident in the Speaking session. Though I knew I can handle it, I don't think I would have done it better without my coaching center's help. After attending nearly 10 mock Speaking sessions, I was able to walk into my exam room confidently and give my test."
Commenting about the coaching centers, Shreya also says, "Piece of writing tasks are given every day (trains you for writing section). Reading tasks are given, and answers are discussed (trains you for Reading section). The tricks to tackle the reading tasks are also told."
"Most importantly, doubts can be cleared then and there rather than assuming something which is not correct. Also, they prepare students to face the final exam boldly," she adds.
We hope that the above article helped you in learning about the importance of a coaching center. If you are preparing for IELTS or other foreign language entrance exams, scroll through Sulekha's page and get connected to the top-rated IELTS Coaching Centers near you.