Effective Ways to Celebrate A Responsible Diwali
Green and clean Diwali has been in talks for years, but we honestly know it is yet to be effectively followed. Every year the pollution level increases after Diwali and leads to many health complications too. Post-Diwali, we witness the mess that was created as an expense of enjoyment and lack of awareness. This does not mean that we need to end the celebration; instead, we should start holding in the responsibility for accepting changes. There are various ways to celebrate a safe and eco-friendly Diwali without sacrificing happiness and practices. Here are a few easy methods that are both cost-effective and adaptable.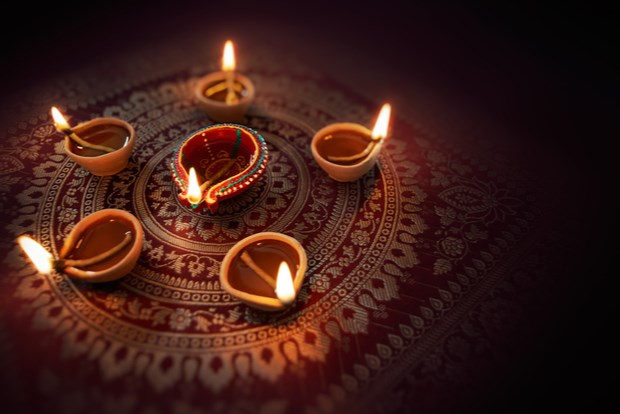 The Festive Lights
Diwali is the festival of lights! Lighting up the whole house gives in a delight to home. It is equally essential to ensure the lights you buy do not harm the environment. Switch to earthen Diya; they are cheap and sustainable. The charm Diya brings in an inevitable traditional vibe. Avoid electronic lights that use a lot of energy and produce heat.
Eco-friendly Rangolis
Beautiful Rangolis level up the celebration mood. We can't say no to them, and it is an entertaining and healthy competition to see whose Rangoli wins hearts. But did you ever wonder about the number of chemicals synthetic colors contain? They are toxic to the environment and have an intense impact. Switch to organic raw materials to make rangolis such as flowers and eco-friendly natural colors.
Mindful Gifting
During this festive season, we gift and also expect to receive gifts from our loved ones. It is crucial to ensure that the token of love you present has a real value and is helpful to them. Be cautious and refrain from using plastic wrappers and bags. Please avoid unnecessary decorative items, and as an alternative, you can gift eco-friendly and handmade products that introduce them to sustainable living.
Limiting Crackers
Many people have decided to stop themselves by limiting the usage of crackers. Do not over-purchase crackers; One of the wisest ways to care for the environment is to gather as a community and conduct a fireworks show. This limits individual usage and also promotes harmony.
Decoration
Decorating the house is a must! You can be creative with the materials you pick to decorate. Reuse and repurpose decorative items, make the best use of pretty flowers, degradable paper items. This is the right time to try DIY (do it yourself) crafts with things at home. Wait, we have got the most relaxing idea; hire the best decorators on Sulekha and witness the magic.
A COVID Safe Diwali
This Diwali is quite different from the usual ones; we have got to be extra careful. Avoid gatherings and maintain social maintain distance. If you apply any chemicals such as sanitizers, avoid direct exposure to fire. Follow all the COVID-19 guidelines and ensure you celebrate a safe and responsible Diwali.