6 Things A New Filmmaker Should Keep In Mind When Making a Movie
Being a new filmmaker can be a daunting task and it involves a lot of parameters one needs to focus upon. If you are an aspiring filmmaker, then you have to keep in mind a few things which will help you become a better filmmaker.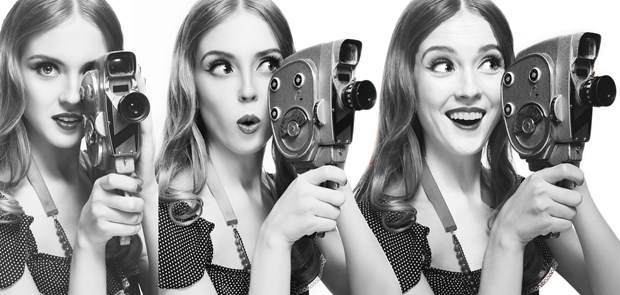 Here below are few tips you can follow on and off set to become better.
Behind the movie set
1. Watch movies: To be a filmmaker, it's highly important to get some inspiration. The best source of inspiration is watching other movies and understanding the perspective of a filmmaker. If you want to observe how stories are told visually, you can watch movies with the sound turned off. By doing this, you can also understand a thing or two about camera work. For dialogue heavy scenes, you can watch with the picture turned off. This will help you understand the flow and will give you a basic idea on the soundtrack for a movie.
2. Storytelling and Screenplays: Making a good film starts with good storytelling and you have to convince the financiers that you are the person for the job. To become good at storytelling, one has to write a lot of screenplays. Reading scripts and screenplays of other popular movies will also help you improve and will give you a wider perspective when directing a movie.
3. Learn the actor's language: The most daunting part about being a filmmaker is making the actors understand a scene. The best way to communicate with an actor is to learn acting. There are different acting methods and getting a broad understand will help you communicate clearly on what your requirements. This will eventually help in making the movie the way you pictured it.
On the movie set
4. Choose Locations Wisely: Selecting the right location is very important for a successful movie shoot. Make sure you know the script inside out to pick a location which fits the story. Light is an important factor, so when shooting makes sure there is sufficient natural lighting for the scene. Evaluate the area well and see that there is no noise pollution.
5. Find appropriate costumes: Costumes are another important factor which can determine the outcome of the scene. Find costumes for your actors that go well with the scene instead of letting them act with street clothes. If the story demands the actors to wear street clothes, then choose the ones which will go well.
6. Watch out for errors: Hire someone to spot the errors while shooting a movie. The error can be from any aspect, be it lighting, costumes, dialogues, sound etc. This can be extremely helpful if you have long schedules as one might fail to spot all the errors. Make the necessary changes then and there.
If you're a new filmmaker, it's time you got in touch with some of the best filmmaking schools to help you sharpen the skills.