Go Green With Hardwood Flooring
Construction of building requires a proper plan, design, and materials to work on. When it comes to interiors, every house needs a perfect flooring which looks classy, neat and comfortable. Flooring forms the base of any interior scheme and with the many choices available, it is important to choose and invest in the right type of floor which helps to keep pace with daily life activities and add value while simultaneously infusing your home with a touch of class.
For a long lasting value with good quality, choosing a sustainable flooring which is natural in its use is preferable. One such type is the hardwood flooring which showcases the natural beauty and durability. Hardwood flooring is definitely a smart choice for your home as well as for the environment too in several ways.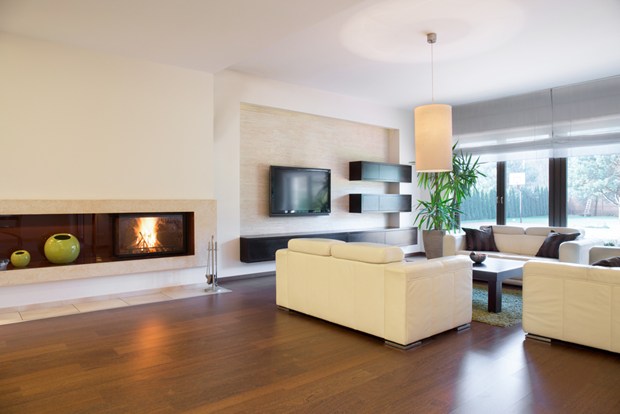 Impact of hardwood flooring in the environment
When you consider the durability, attractiveness, and health benefits of hardwood, it's no wonder why many environmental advocates are celebrating the benefits of this kind of flooring.
Saves energy
Hardwood flooring, it is very familiar for its long lasting quality and doesn't need to be replaced as often as other types of flooring. This definitely saves energy, time and cost required for replacement. Also, hardwood flooring is in its natural form which is one of the most energy-efficient material. Advances in manufacturing technology and processes also make efficient use of wood waste and by-products.
Saves water and CO2 emissions reduction
It's a well-known fact that sustainable forest management is important when creating healthier forests, getting rid of greenhouse gasses and providing a clean drinking water. Hardwood being a carbon neutral helps us in promoting sustainable management as these trees are capable of absorbing the carbon dioxide from the atmosphere and separating the oxygen and carbon from it. This oxygen is then released into the atmosphere while the separated carbon is used for accelerating the growth of newer trees. These sustainably managed forests can also help in releasing more water which can be used for irrigation.
Impact of hardwood flooring inside the house
Flooring choices can affect the family health. In that way, hardwood flooring benefits the people living in the house in many ways:
Easy to maintain
Hardwood flooring is very easy to clean and that stands as one of the main advantages. It doesn't collect any dust or allergens which can be trapped in other materials and contribute to health problems. You can easily keep your home allergen-free with a little effort. Also, opting for hardwood flooring will help in enhancing the quality of air at home which in turn will keep particles like dust away.
Recycle and reuse
Hardwood is completely different from the regular flooring materials as they don't need regular replacement. It can be recycled, refinished and reused several times to bring back to its original luster. If you want to use the hardwood floor for a different purpose, you still can use it in furniture to combustible fuel. Moreover, it's quite cheap when compared to other flooring materials.
With today's growing awareness of how energy consumption and waste build-up impacts the planet, many of us look for simple ways to keep homes green with materials that are not only beautiful but environmentally friendly. Hardwood flooring meets those expectations perfectly! It's time for you to approach hardwood flooring contractors and get it fixed.