Craving for a flawless skin, why is that too hard to attain? Those tiring late night work creating dark circles, long hours standing in sunlight making the skin dull and dry, these are ruining your beautiful skin. How to put a full stop for this skin snag? It's simple as that: Her are some tips that can help you recuperate the fragrance of your skin.
There is something called a Golden rule, which I glimpsed on other sites when checking out the tips for skin care. Here is what it is all about: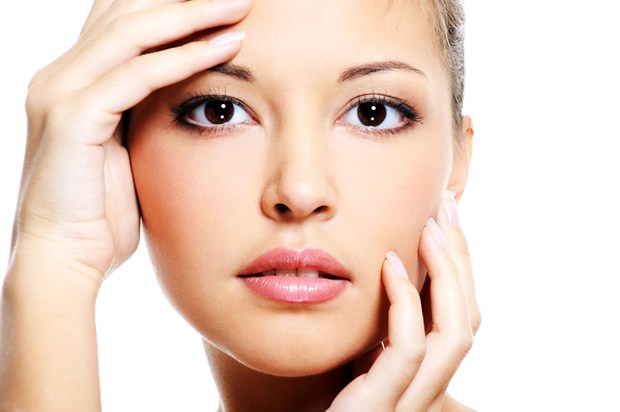 Tip 1: The Great Golden Rule
The stunning night party was really exciting; you glowed like a doll on the dance floor? What about your skin? It reflected your inner happiness with a bright make-up that presented the freshness. So, when going back to your bed, leaving the mascara, eye liner, rose powder, kajal will leave black spots, blemishes on your skin the next day. How to wash it off?
-Take out a cotton ball dipped in olive oil or almond oil; massage it on your face and neck. Gently remove all the make-up and make your skin look clean. Get to that long nap! The next day is all new to your skin.
Tip 2: The proper diet plan
Fried chicken lollipops, French fries, spicy mutton biryani and sweet falooda! Ahhhh… your mouth waters right? Just put a pause and say no to this plate. Take a plate where you find fresh green veggies, soya beans, oats, fresh fruits and lime juice. This will do magic to your skin! A property diet plan will elevate the freshness of your skin, removes the oil content and dryness and make the skin glow like never before. Don't forget to drink 8 or more glasses of water every day.
Tip 3: The Spa therapy
When I mentioned spa therapy, it's not only about chemical lotions and creams. Nature can never be matched with these artificial treatments. Create your home spa with natural products. First know you skin type and the start off with the treatment.
-Use almond oil in night and wash it off with cool water in the morning
-Massage cucumber in round pattern on your skin
-Apply turmeric and aloe Vera paste once in a week and wash it off with warm water
-If you find any black spots, apply yogurt and leave it off for 5-10 min and the wash it with cool water
Tip 4: Extend your sleep time
The normal sleep hour for a human being is 6-8 hours; if you tend to reduce your sleeping time then you will face dullness. It's more of mental pressure and sitting for long hours before the system can cause eye irritating, skin dryness and other skin related ailments. It's always important to extend your sleeping time to get a better looking skin, devoid of any black spots, dark circles or blemishes.
Tip 5: The sun does the dual task
The rich vitamin D from sun is beneficial for a healthy and glowing skin, but too much of anything is good for nothing. Better avoid over exposure to sunlight, as it may cause are spots, skin irritation and dryness to your skin. Pick a proper and healthy skin cream while going out. The skin pores open wide when exposed to sun and applying these skin care creams will help to keep it partially open, thus partly exposing it to sunlight.
Practice these skin care tips every day and you will face a healthy result. If you face some skin allergies and skin related problem, then contacting a Dermatologist will be the right choice.
Source: Net