Golden Engineering & Co

Kuniyamuthur, Coimbatore
Services Offered: Home Interiors, Architecture services more
Also Serving in: Erode, Mettupalayam, Palakkad, Pollachi, Tirupur
+914449906506 (Call - for Service Enquiry)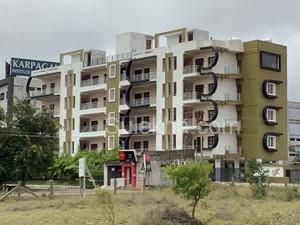 10. YEARS. QAURANTEE for OUR CONSTRUCTION
Original Price 2400 Offer Price 2250 7% Save
Expiry Date: 14/11/2021
Inclusions and Exclusions
We offer 10 years guaranteed
About
We give 10 years Guarantee for our construction contact us at
Photos
Ratings & Reviews of Golden Engineering & Co
9

Excellent

5

0

Good

4

0

Average

3

0

Bad

2

0

Very Bad

1
Showing results with rating sorted by .
Show all
GANESH KUMAR
09 Jun 2021
Residential building contractors
I'm very satisfied with their services.
Noel wilson
24 Apr 2020
Building service contractors
Excellent work in time sch and cost control
Shilpi
26 Sep 2019
Residential building contractors
Good Professional Builder. I am satisfied the way they instructed & our construction done
Be the first to review Golden Engineering & Co
Write Review
What would you like others to know about this business, based on your experience?
Minimum 25 characters!
0 / 1000 Characters
Thank you for your rating and reviewing this service!
About
Golden Engineering & Co. add to the value that our work creates through energy-efficient architecture, eco-friendly design, and people's participation in planning, as required.We are the professionals building consultants and contractors in market for doing Residential and commercial buildings and our motto is to give quality work to satisfy our clients.To Contact us for more details.
Architecture services
Architecture Type Home Architects,Retail Store Design Architects,Commercial Architects,2D&3D Elevation Drawing Architects,Structural Design Architects,Hospital Design Architects,Apartment/Society Architects,Landscape Design Architects
Architecture Specialization Beach House,Duplex Apartment,High Rise Apartment,Studio Apartment,Penthouse Apartment,Farm House
Projects Executed 200 to 500
Free Consultation No
Videos Architect Intro Videos
Portfolio Residential
Certificates Certificates
Painting services
Painting Type Offered Decorative Painting,High Gloss Finishing Services,Vastu Painting,Textured Painting,Building Painting,Factory Painting,Commercial Painting,Waterproof Painting,Residential Painting,3D Wall Painting,Industrial Wall Painting,Playschools  Painting,Stencil Painting,Metal Painting
Paint Brands Used Asian Paints,Jenson & Nicholson,Nerolac,Berger Paints,Nippon
Painting Projects Executed Less than 500
Contact Information
Contact Person Roice Richard
Address
No. 5, Siruvani Nagar , Kuniyamuthur, Coimbatore - 641008
GET DIRECTIONS
Working Hours
Sunday - Saturday : 9 AM - 8 PM
Email
gec.coimbatore@gmail.com
Website
http://www.goldenengineering.net/