5 Important Washing Machine Maintenance Tips
During this tough time of fight against the Corona Virus pandemic, it is important to keep your home appliances safe that meet our daily needs. Proper usage and maintenance of appliances is necessary to avoid any repair and keep your family healthy and safe from going out. Imagine your washing machine stops working and you have to wash all clothes by hand or give it to laundry which would cost a lot of money. Disastrous, isn't it?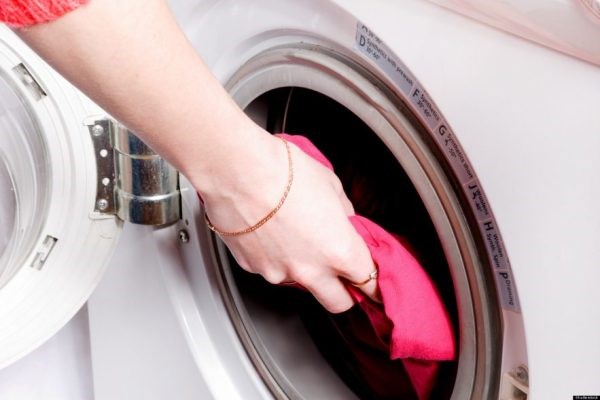 Finding washing machine repair services is quite difficult at this time and you'd end up spending more money and time on trying to schedule a repair, so inconvenient right? Well, to avoid such things, taking good care of your home appliances- washing machine would be helpful and it saves you from all troubles. Here are some important tips to keep your washing machine out of repairs and prolong the life of it.
Don't Overload the Machine
This is the most common cause for a washing machine repair that would hail its working condition. Overloading your machine can damage your washer and would stop working. It is always better to break up your laundry into smaller loads for a clean and good quality washing. Also, wash heavy or bulk cloth items in small loads so that your washing machine is put to proper use. Avoid stuffing your washing machine with clothes, measure and use the loads as recommended in the manual.
Use the Right Detergent & Measurement
Choose a good quality washing machine detergent that is not too harsh or heavily alkaline in nature as this will cause damage to both your machine and clothes. Also, the right measurement of detergent for the clothes is equally important as too much soap or spilled detergents can leave residue on your clothes and affect the washer, too. Each washing machine has specific requirements like a high-efficiency washing machine requires a special, machine-specific low-sudsing detergent. Go through the manual for instructions and make sure you use the right type and amount of detergent for your washing machine.
Have an Eye on the Hoses
Keep inspecting the hoses every month for a smooth inflow and outflow of water in the machine. Check if the inlets are properly connected and have no bulges, cracks or leaks. Also, have a look on the outlet fitting condition on a regular basis to avoid any blocks in the pipe. If you find any problem in the hoses, it is recommended by experts to replace it every three to five years as a proactive maintenance measure. Seek the help of an expert washing machine technician through Sulekha for any hoses repair.
Keep the Washing Machine Door Open
Closing the doors of your washing machine immediately after using it is another biggest blunder that most people make. Ensure you leave the door open for 15-30 minutes after every load as this will eradicate the foul smell of your washer. Keeping the door open helps remove the moisture and prevent any mould or bacteria build up inside the machine. Wiping the moisture off with a thick dry cloth after washing ensures the long run of your washing machine.
Deep Clean the Surfaces
Clean the interiors and dispensers of your washing machine regularly for your clothes to smell fresh and clean. Clean the filter and wipe down the drum and rubber gasket once a month for the good life of washer. Be it a front or top lead washing machine, some amount of micro dust accumulates inside every time when you open the door, so make sure you clean it with a damp cloth. Running an empty load of washing machine with hot water and 2 cups of white vinegar or detergent, once a month, keeps your machine clean and in good working condition.
Home appliances like washing machines have made our lives easier and better. While most of us rely on the washing machines to do the tedious task of washing all types of our clothes these days, they should be maintained and used properly for longer life.
Regular washing machine maintenance or service help these machines in good running condition and last for years. It also helps reduce breakdown, water damage and costs. Contact Sulekha for any washing machine repair services or for regular service and maintenance.