TV Problems During Quarantine? Fix It Yourself.
This might be the tough time for each one of us as we are battling against the deadly Coronovirus. While Self-quarantine and social distancing is all new to our lives today, we are stuck with doing all things at our homes. Entertainment is the biggest relief in these tough times and television plays a vital role in making us truly relaxed whilst we are staying home all the time. Although people get more involved in social media platforms these days, television still is the focal point of many living rooms as we tend to spend most of the time with families together. It is the endless source of entertainment with so many options available in it today.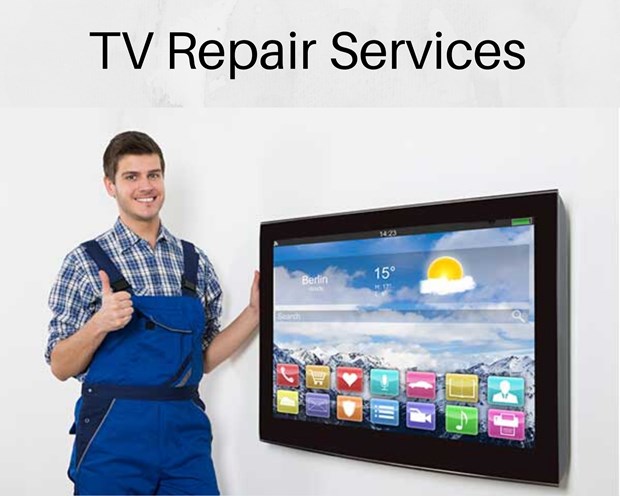 So at this point of time, what if your TV isn't working properly? It would be really devastating and finding a TV repair service is challenging, too during this lock down. While finding the problem of a television and its cause is the most difficult part, here we help you with some solutions which you can fix yourself for some most common TV problems. As most of the households have LED television nowadays, we help you with some regular LED TV issues with solutions.
LED TV Not Turning On
At times, even if you turn on the switch, LED takes some time to get activated. In such kind of a situation, check if the TV plug is appropriately set to the electricity main board. Sometimes, children in your house might have turned off any automation switch unknowingly. So, look for it, tighten the plug and on the automation switch if it's turned off. If this is fine, then the actual problem might be connected to power board of the LED and this should be dealt by a TV repair service expert.
Breaking Up or Pixelation Issues in TV Image
This problem of a television is mostly caused by a weak signal. It might be due to poor satellite signal between a live event and the television station (confined to watching live TV shows, sports, etc.). When this happens only when you watch HD, a compression artifact might be the issue. To put it simply, this is not an issue with your TV, but a reception problem. Try reducing your sharpness setting during this case and the problem is solved.
TV Not Getting Connected to Internet or WiFi
Smart TVs today have this feature of connecting to the wireless Internet which allows you to have access to big streams like Netflix, Amazon, Hulu, MX Player, Bigflix, etc. You can watch all your favorite TV shows, reality shows, movies, series, etc. through these streaming services. So, if you have a problem in connecting your TV to the Internet, first try to determine the cause. The problem may lie in your TV or router, so check for the router with your mobile device. Try resetting the router or update the firmware in it. Check the signal strength of your WiFi extender if your LED is connected with it. This should resolve the issue. If not, just wait for the time to contact the TV repair service expert near you.
TV Screen Freeze
This is one of the most common problems of the smart TVs we have today at our homes. This is not actually a problem with your TV, but the faulty aerials or faulty main boards. Switching off and turning it on again would normally solve the issue. If not, contact a TV repair expert.
Not Getting Sound from the TV
The main source of this problem is because the signal might be low in the set top box cable. This doesn't usually occur in old LED model televisions that require low signal. The latest LED television sets require high input signals and when it is low, you do not get any sound from your TV. Switching to the HD set top box will solve the problem. Seek the guidance of a LED TV repair professional if the issue persists.
Last Words
Note that every TV is different and the issues have to be dealt accordingly. While smart TVs are mostly prevalent in our homes these days, it's easier to diagnose and even fix these common TV problems. As we see here above some TV repairs are simple and we can do it ourselves at home. But others might require the help of an expert. Contact a TV repair service expert if you still face any issues with your TV. Sulekha provides you a comprehensive list of TV repair services near you at affordable prices. Sign up with us for more assistance.
Hope our guide to some most common TV problems and how to fix them would help you during this quarantine time. So stay safe and stay relaxed watching your favorite shows at home while we fight against the Novel Coronavirus.