Why Your Refrigerator Won't Cool?
The refrigerator is a crucial part of every home and an indispensable corner of the kitchen triangle.
We have gathered the best solutions to help you go face-to-face with the common refrigerator problems.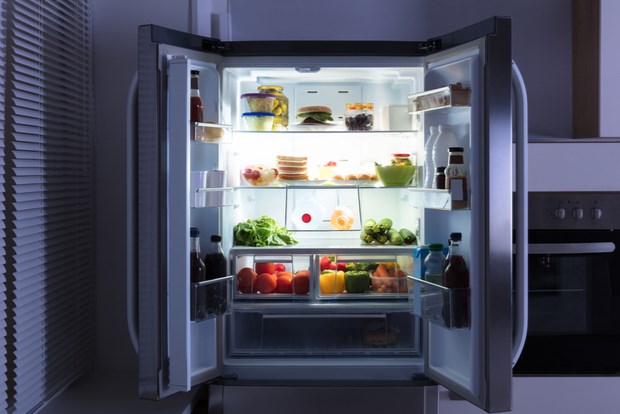 The condenser issue – Condensers can face two different problems:
Dirty coil – A condenser needs a coil to transmit the heat outside. One can find the coil at the back or under the fridge. The presence of dirt or dust in the coil affects the purpose of the condenser. Cleaning it regularly can help resolve the issue.
Damaged fan motor – The fan motor of the condenser allows it to cool down. Longer duration, frequent shifting can damage the fan.
Clogged vents – The passage of cool air through the vents cools the refrigerator. Remove the elements that are blocking the vents in and out of the fridge. Cooling should improve immediately. Also, clean the opening of the vent and clear any depositions.
Thermostat – The thermostat controls your refrigerator's temperature. If by accident your thermostat gets set at lower than required temperature, the cooling process gets a hit. It can happen when you are placing and removing food from the shelves. Your hand or container might brush against the knob causing the change in settings.
Door latch – We often ignore to check if the door is properly shut. Some models alert when the door is improperly closed. If an object blocks the doorway, it might not close. Take proper care to ensure the door remains shut. The cooling escapes through the gaps, leaving the food to rot.
Overstuffed – Avoid items that do not need refrigeration. Regularly discard items that are not in use. Store according to the capacity of the machine (refer to the litre capacity).
Compressor – An old compressor will not function like a new one. Check the manufacturing date and purchase a new compressor before it is late. Damaged wires (the wire that connects the compressor to the control board) affects the functioning of the compressor. To resolve the issue, check the internal circuitry leading to the compressor.
Evaporator fan – You may notice excessive ice formation in the freezer and comparatively less temperature in the rest of the refrigerator. The reason can be a problem with the evaporator fan. The primary responsibility of the fan is to circulate the cold air evenly. A broken fan will not give you optimum service.
To keep your refrigerator in the best condition, try the following tips:
Keep the refrigerator clean
Declutter as often as required
Frequently empty the vegetable/ fruit bin
A refrigerator fails to serve its purpose if it does not keep the food fresh. Address issues such as non-cooling. In our busy lives, a fridge plays an important role. It maintains the goodness of food, so we can relish it a little longer.
Refrigerator repair services in Chennai, refrigerator repair services in Hyderabad, refrigerator repair services in Pune.