Learning to ride a horse can be a great experience but without the right facilities, it can be extremely dangerous. Finding the right school is crucial and to make sure of that, you need to know that few parameters like experienced instructors, well-maintained horses, and a well-equipped facility play a key role in making them a good academy.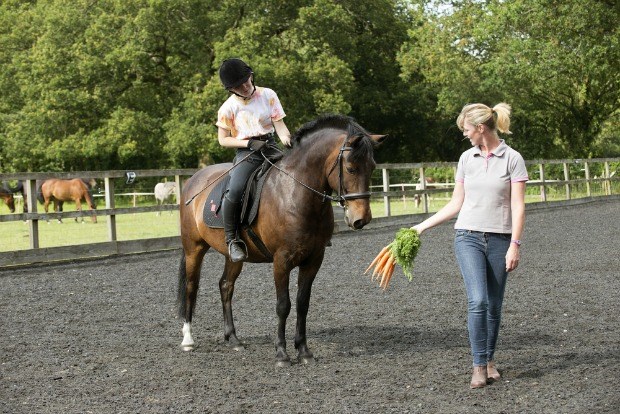 Read on to know more about these important factors.
1. Well-maintained horses: An effective way to evaluate a riding school is by checking the horses out. When you are a riding school, check if the horses look hale and healthy. If you come across horses which look dull, then it's best if for you to look into other options. A riding school with poorly trained and maintained horses is not safe for both the rider and the animal. Look around for other riding schools.
2. Observing other people learn: A very good way to get a feel for the riding school is by observing other people getting lessons. When observing, do pay close attention to the teaching style of the instructor and how he handles both the horse and the rider. If you feel that the horse is out of control, then the trainer isn't really doing a good job which invariably means the school isn't the ideal place for horse riding.
3. Have a talk with the instructor: The trainers should play a big role when making a decision. Meet the instructor and see if the person is someone who would get along well with. You could also ask for a demo class to get a better idea of instructors teaching style. Do not hesitate to ask doubts, if you have any. If the instructor is knowledgeable, he/she should have your doubts cleared then and there. If you don't feel the synergy between the instructors, then riding classes can be tough.
4. Facilities at the academy: When looking for a riding school, choose one with good facilities. Facilities are of utmost importance, so make sure you have a good look of the entire place. A place with poor facilities can be dangerous to you and the horse. See if the place looks safe and well kept. Check the barn out and see if the horses are living in a tidy environment. Check the condition of the fences and arena to see if they are well maintained. Good riding school should present well-maintained facilities with a safe environment. If you don't think that the school doesn't measure up to that standard, then it's best for you to choose a riding school which provides them all.
To sum it up all, it all comes down to choosing the right school and you can by making note of the above points. You can also check out the various horse riding schools near you here.