Home Decor Industry and the COVID-19 Battle
It's no doubt that the COVID-19 pandemic has changed the face of many industries taking both positive and negative chance. One such industry was the home decor industry. Well, it wouldn't be fair if we say there was a deep decline, the home decor industry flourished back and saw a resurgence after days. While decoding the reasons behind it, we felt it would be exciting to share it with enlightening tips.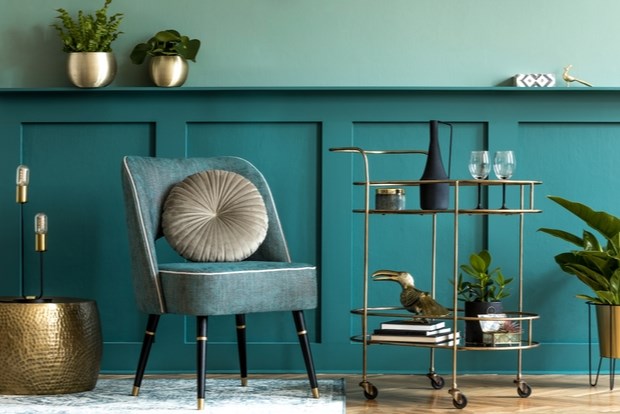 Home is the New Office
Bedrooms are no longer just what they used to be; they are the new meeting room. The work-from-home culture has made everyone seek a comfortable place at home to work. Seldom did Indian houses had an office set up before the pandemic. People managed the first initial days of work from home but when months shifted to years there raised a need for a proper set-up and started seeking the help of interior designers and home decor vendors. Many revamped their house set-ups making them suitable for the work culture.
Allocating a workspace to buying work from home furniture, the demand just hiked up like never before. Many e-commerce sites and vendors witnessed the increase in traffic and invested in making a new category "the work from home essentials". Rather than just seeing it as part of the decor, COVID-19 made it a must-have essential. Work chairs, desks, organizers were in high demand and a need of the hour furniture. As these made people's work from cozy and productive it was worth all the hype.
We have a tip for you: Invest in work from home essentials cleverly by planning out your needs, remember to not crowd your work desk and space. Space will reflect your mood, so choose to keep it simple and neat.
Pretty Homes and Good Vibes
The lockdown made people feel down and frustrated and dull houses added more to it. To make themselves feel better most of them chose to give their home a new look. Once the pandemic hit, the home was the only space people spent most of their time. Whilst those days, they found creativity exists in unnoticed corners of home turning them into utility space. To make space pretty and a feast to eyes home decor products were bought, especially hand-made decors leaped into most of the house doors starting from beautiful name boards to hanging lights. Important life events like a marriage took place at home and this pumped up the need for picturesque home decors. Many also invested in hiring professionals to decorate their homes, many services provided also introduced the option of online home décor consultation.
It's time for a tip: It is always better to hire a professional to understand what would suit your need as overdoing might disturb your sense of freeness. When you choose to buy a home décor item ensure to verify every aspect including your wall's color.
Smart Home for an Effortless Routine
Smart home appliances have become a new way to slash down the burden. The home decor industry is now in the venture of introducing smart voice and touch-controlled devices, lights, and kitchen appliances. They are becoming the core need of future homes. As people now have started spending time on work at home, appliances that make daily life a cakewalk is becoming a hit in the market. The fact that smart appliances have started making a home look modern and interesting can't be denied.
Here is a tip: Before installing smart appliances check the durability, some require constant care and service. It is also essential to double-check if you have the relevant space to fit it in.
We cannot disagree with the fact that the home décor industry has bounced back to the race but it is vital to pick the right home decor service provider amongst thousands of them out there. We understand it is a tedious task to get the perfect one for your home, no worries here we are! Register on Sulekha and get the best home decorators in the city